Indian cooking features an array of delightful potato dishes that showcase the versatility of this humble vegetable. From hearty curries to crispy snacks, potatoes play a central role in Indian cuisine, contributing both texture and flavor.
One iconic dish is "Aloo Gobi," a flavorful combination of potatoes and cauliflower, seasoned with spices like cumin, coriander, and turmeric. "Aloo Tikki" is another favorite—an appetizing potato patty infused with spices and often served with chutneys.
Potatoes also shine in curries like "Dum Aloo," where baby potatoes are simmered in a rich, spiced tomato-based gravy. "Saag Aloo" combines potatoes with spinach, creating a nutritious and satisfying side dish.
For those who love snacks, "Batata Vada" offers a delightful experience—a spiced mashed potato mixture encased in a gram flour batter and deep-fried until golden brown.
Here are two popular potato-based Indian recipes for you to try:

1. Aloo Gobi (Potato and Cauliflower Curry)
Ingredients:
2 medium-sized potatoes, peeled and cubed
1 small cauliflower, separated into florets
1 large onion, finely chopped
2 tomatoes, chopped
2-3 cloves garlic, minced
1-inch ginger, grated
1 teaspoon cumin seeds
1 teaspoon turmeric powder
1 teaspoon cumin powder
1 teaspoon coriander powder
1/2 teaspoon red chili powder (adjust to taste)
Salt to taste
Fresh cilantro for garnish
Cooking oil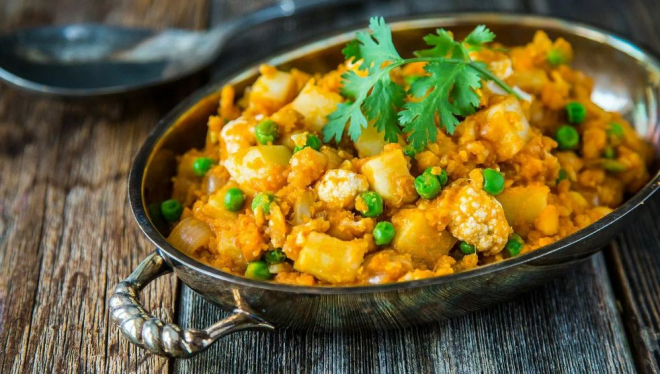 Instructions:
Heat oil in a pan, add cumin seeds, and let them splutter.
Add chopped onions, garlic, and ginger. Sauté until onions are golden brown.
Add turmeric, cumin powder, coriander powder, and red chili powder. Cook for 1-2 minutes.
Add chopped tomatoes and cook until they soften.
Add potato cubes and cauliflower florets. Mix well to coat with the spices.
Pour in a little water, cover, and simmer until potatoes and cauliflower are tender.
Season with salt and garnish with fresh cilantro.
2. Aloo Tikki (Spiced Potato Patties)
Ingredients:
4 large potatoes, boiled and mashed
1 cup boiled peas
1 small onion, finely chopped
2 green chilies, finely chopped
1 teaspoon ginger, grated
1 teaspoon garam masala
1 teaspoon cumin powder
1/2 teaspoon red chili powder
Salt to taste
Bread crumbs for coating
Cooking oil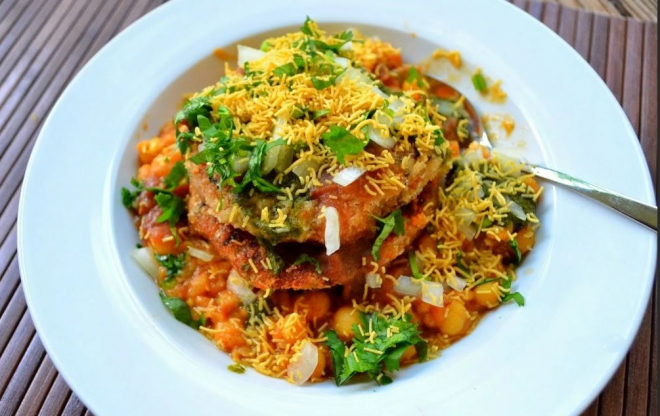 Instructions:
In a bowl, mix mashed potatoes, boiled peas, chopped onion, green chilies, and grated ginger.
Add garam masala, cumin powder, red chili powder, and salt. Mix until well combined.
Shape the mixture into small patties.
Coat each patty with bread crumbs.
Heat oil in a pan and shallow fry the patties until golden brown on both sides.
Serve hot with chutney or sauce.
Exploring Indian cooking with potatoes opens a world of aromatic spices and diverse culinary techniques. So, whether you're a seasoned cook or a kitchen enthusiast, dive into the rich tapestry of Indian flavors and discover the magic that potatoes bring to the table.