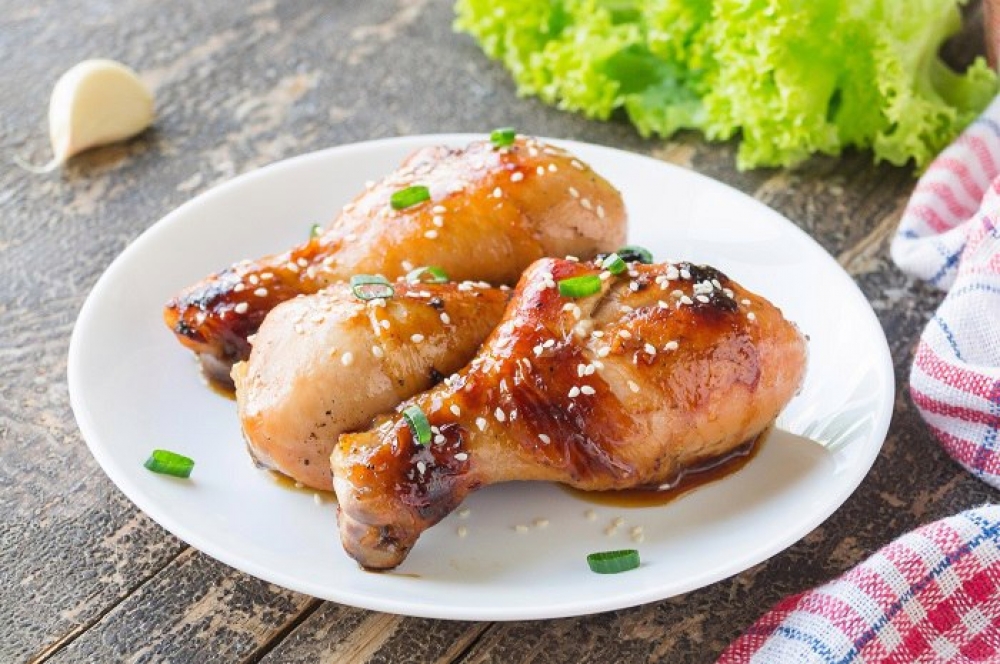 Crispy Chicken Coated With a Glossy Sauce
Today we will prepare a juicy and delicious chicken in a glossy sauce of honey and soy sauce. In the process of roasting the meat becomes golden and shiny, so it is impossible to resist enjoying such a dish. Chicken legs can be served as a separate satisfying dish together with slices of fresh baguette or tortillas. Or you can add some garnish to the meat. Rice, pasta or vegetable puree goes perfect together with this dish. For more spiciness you can add fresh or ground chilli to the marinade.
Steps
5.

Mix ingredients for the sticks to be covered with marinade completely. Leave them to marinate for 40 minutes at least or for whole night on the shelf of the refrigerator. Stir the meat sometimes for it to soak with aromas of spices and garlic.

6.

Lay the baking dish with foil with mirrored side up. Put it on the marinated chicken.

7.

Put the pan in an already turned on and pre-heated up to 220 degrees oven. Do not pour the remaining marinade, it is still useful to us. Bake chicken drumsticks for about 45-60 minutes, depending on their size. Periodically get the pan from the oven and brush the chicken with the remaining marinade for the meat to be rosy and shiny.

8.

The readiness of meat can be checked by sticking it with a knife blade. If the meat releases clear juice, it is ready.
Add recipe