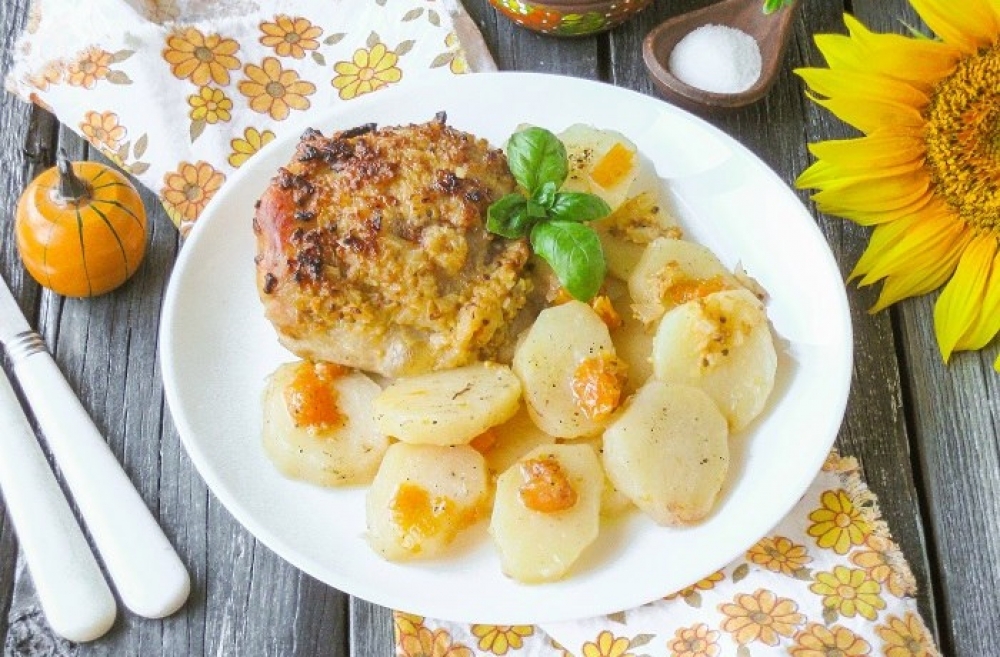 Spicy Mustard Marinated Chicken
We are going to cook incredibly delicious and juicy chicken in mustard marinade with vegetables - a great dish for a hearty lunch or dinner. Thanks to the marinade of the two types of mustard and finely chopped onion, the meat turns out tender, with a delicious golden crust. Vegetables soak in juice from chicken and become fragrant and incredibly delicious. You can cook chicken drumsticks, wings or even a whole chicken instead of thighs for this recipe. Until the pumpkin season has not begun, this ingredient can be replaced by carrots.
Steps
3.

Wash and dry chicken thighs on paper towels. Salt and season meat with spices. Put it in a bowl with the prepared marinade. Mix for all pieces of chicken to be covered with mustard marinade. Leave the meat at least for 30 minutes or even for a night. In this case, the chicken should be covered with foil and put into the refrigerator.
Add recipe