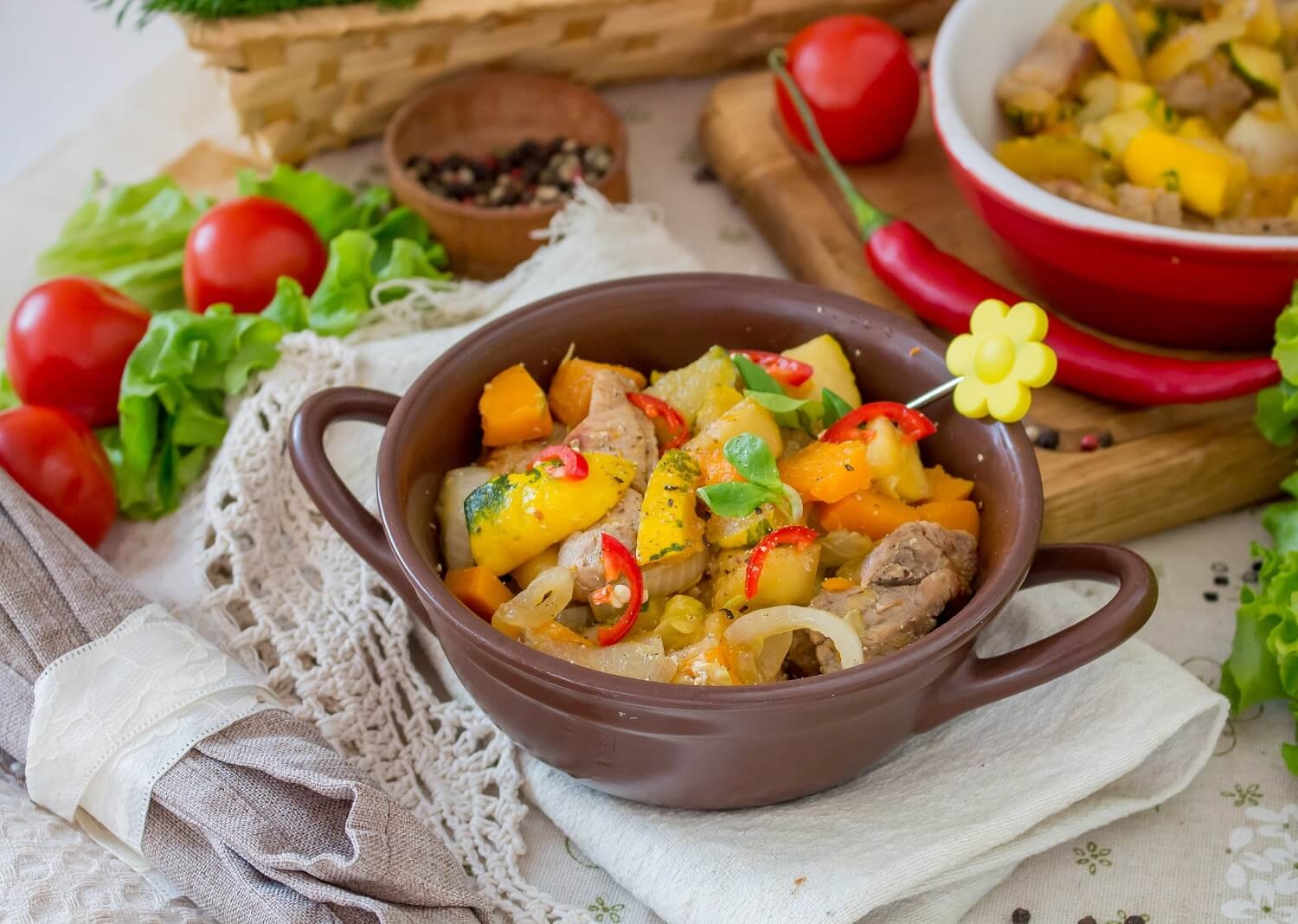 Pork Stew with Pumpkin
An interesting dish with a not quite classic combination of ingredients, because meat is often prepared with onions, mushrooms, prunes, etc. And this time with pumpkin! Its delicious, beautiful, worthy and bright. Surely include roasted pork with pumpkin in the everyday menu. Now it is just the season when pumpkins are available, they are maximum juicy and tasty, so dont miss the opportunity to cook something new, to diversify and decorate your usual mealsa little. The recipe also includes patty pan squashes which are considered to be one of the varieties of pumpkins, although their taste are closer to zucchini. The dish connects a couple of different flavors to form an appetizing composition, which all meat eaters like.
Steps
5. After approximately 1 minute shift roast pork with vegetables in an oven proof pan, cover it up with foil and put in the oven (necesserily hot) for 15 minutes at 220 C. In general, the dish is ready! Preparation is clear and simple, so the problems with cooking will just not arise. Serve by portions or in the pan in which the dish was baked.
Bon appetit!
Add recipe