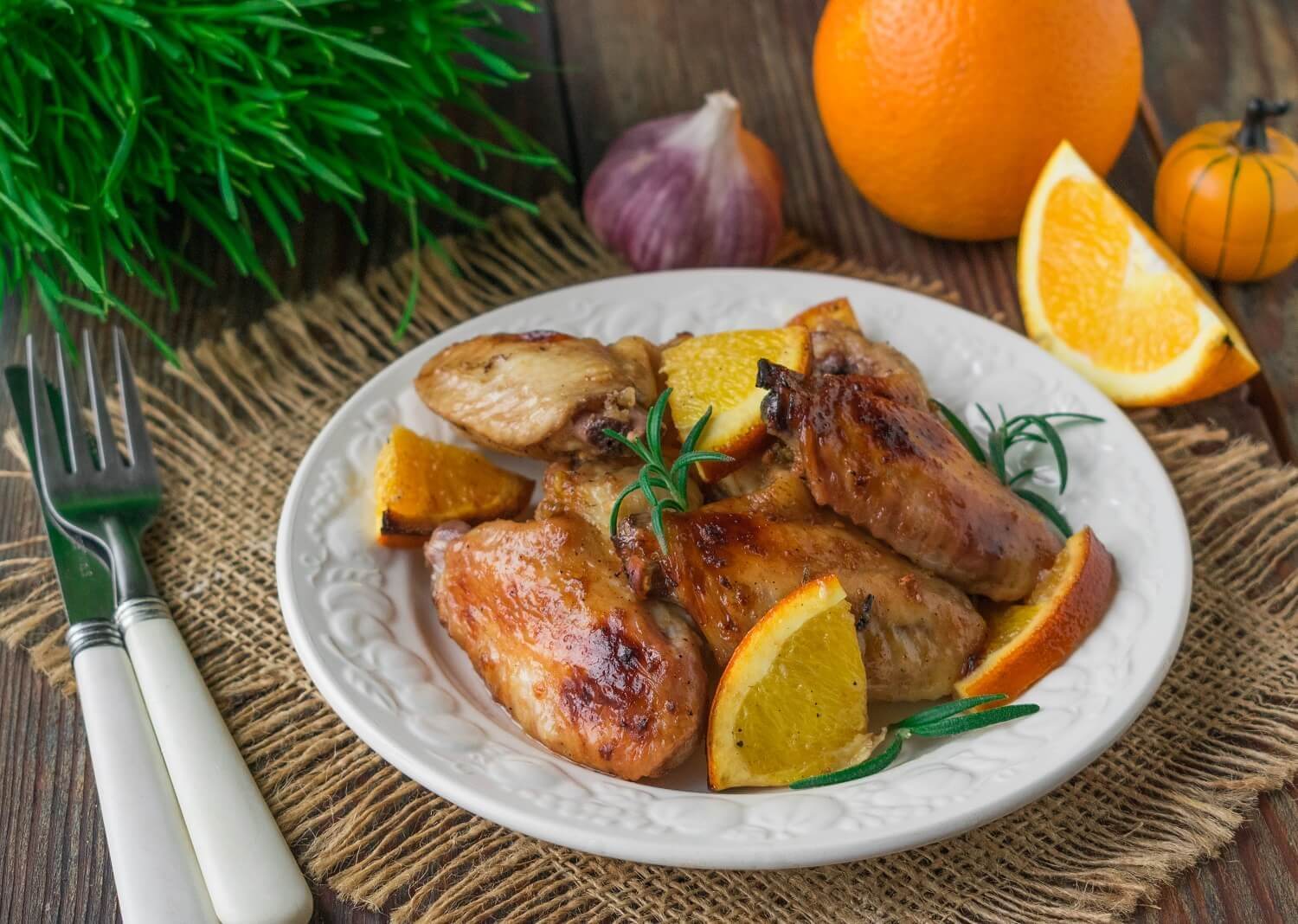 Lemon Rosemary Chicken Wings
This is a very delicious recipe of chicken wings which will make your dinner a real feast. The poultry soaks with orange flavour and fresh rosemary and gets incredibly herby with piquant citrus flavour. The recipe is simple, practical and doesn't take much time to cook. While the chicken wings are roasting in the oven, you can cook any garnish to them like mashed potatoes, bulgur or polenta. By the way, you can also roast chicken drumsticks or thighs. They are equally tasty.
Steps
4.

If you use frozen poultry, you should take it out of the freezer in advance and thaw it. Wash chicken wings and drain them from extra water at room temperature . If there is a bottom bone on a wing, cut it off. Put prepared poultry into a bowl with marinade and leave it for minimum 30 minutes and even more.
Add recipe