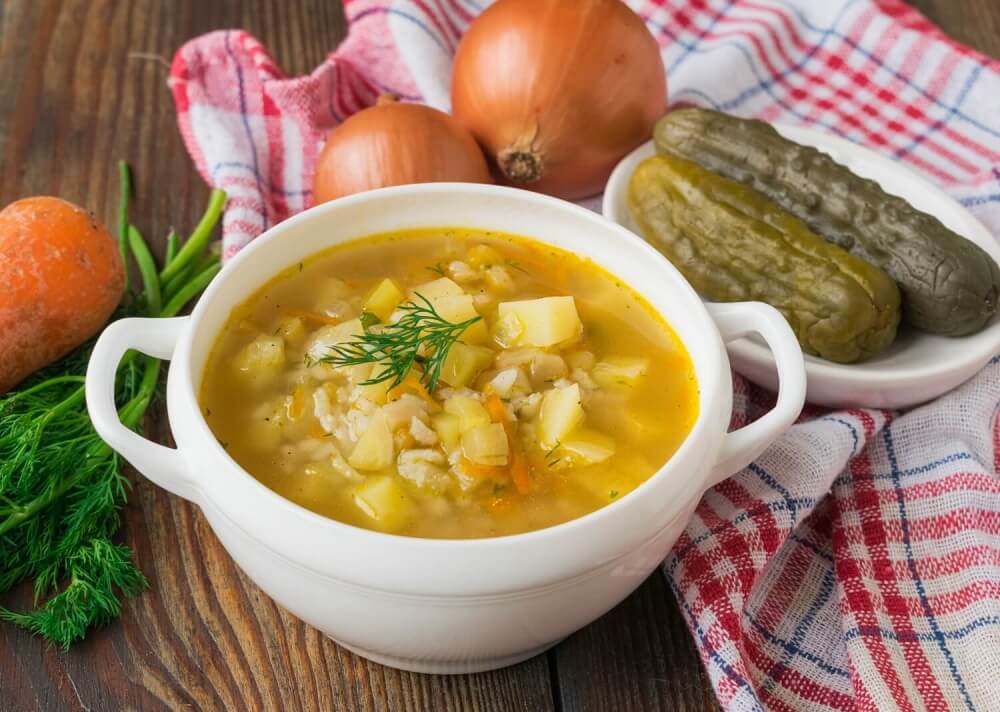 Russian Pickle Soup (Rassolnik)
Lets cook delicious rich soup with pickled cucumbers. It is very flavoury and stodgy, right what you need in cold weather. Except rice you can use barley. To make it more piquant add a bit of cucumber brine in the end of cooking to get better taste.
Steps
1.

First, lets cook chicken broth. A chicken back, one drumstick or a chicken leg quarter will be fine. Wash the poultry, pour it over with two litres of product water and put it over the low heat. Remove the foam with a slotted spoon to get clear broth and boil it for 30 -40 minutes. Then take the chicken out of the broth.
Add recipe