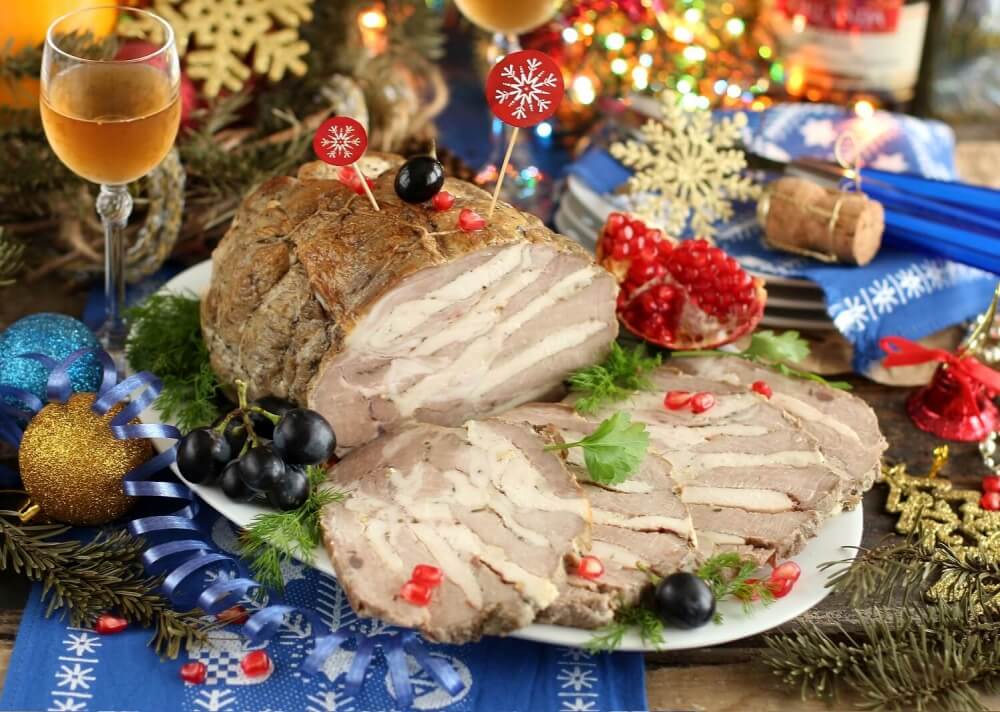 Pork Roast Stuffed with Chicken and Herbs (Russian Buzhenina)
Pork roast is a dish widespread in Russian cuisine. Tender and flavoured meat is usually served cold, but if you can't wait, you can taste it hot. It is served with traditional russian seasonings which take your breath away. A juicy piece of pork studded and flavoured with slivers of garlic, fresh parsley and rubbed with aromatic spices.
Steps
1.

Wash a piece of pork chuck and drain it with paper towels. Then make equal cuts through over so that you can open them like a book. The quantity of cuts depends on the size of pork chuck (3-6 pcs) and the quantity of chicken fillet slices which you want to put there. In our case there are 5 cuts over the chuck.
Add recipe