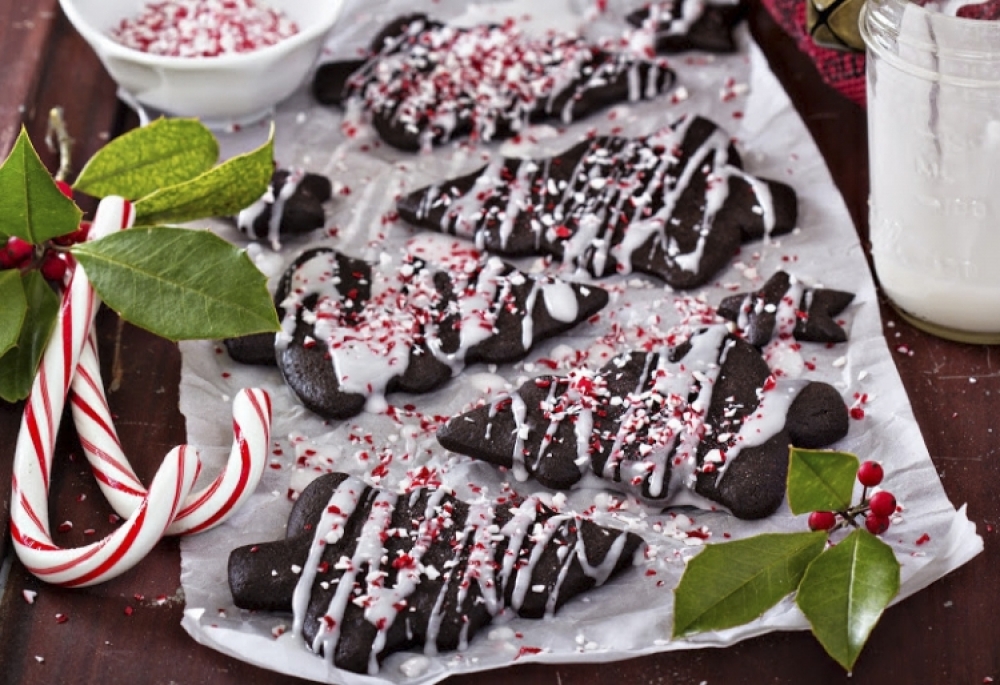 Chocolate cookies with peppermint candies for christmas
You will not be able to hold back the admiration, when you see these chocolate cookies with peppermint candies. This cookies are made from chocolate batter, decorated with slices of crispy candies and look as if they are just from the workshop of the elves. They lack only ribbons and a beautiful packaging (and, perhaps, several bells!).
Steps
1.

Mix flour, cocoa, baking powder, soda and salt. Beat butter with sugar until stiff, add an egg, a yolk, vanilla and mix until smooth.

2.

Gradually add flour and mix just to connect the components, dont stir for a long time. Divide the dough into 2 parts, wrap in a cling film and chill in the refrigerator for 1 hour.

3. Preheat the oven up to 175 degrees. Take one piece of the dough, roll it out to 4-5 mm, cut out figurines. If the dough crumbles, let it warm up for 3-4 minutes.


4.

Roll out the rest of the dough and cut out all the cookies.

5.

Bake for 10-15 minutes, depending on the thickness of the cookies, do not overcook! Cookies will be soft at the beginning, then they will harden as they cool down.

6.

Crumble the candies. To make a glaze, mix powder and water, may be you will need a little more water. With a zigzag motion apply the glaze on the cookies using a spoon, then immediately sprinkle with the candy crumbs.
Add recipe