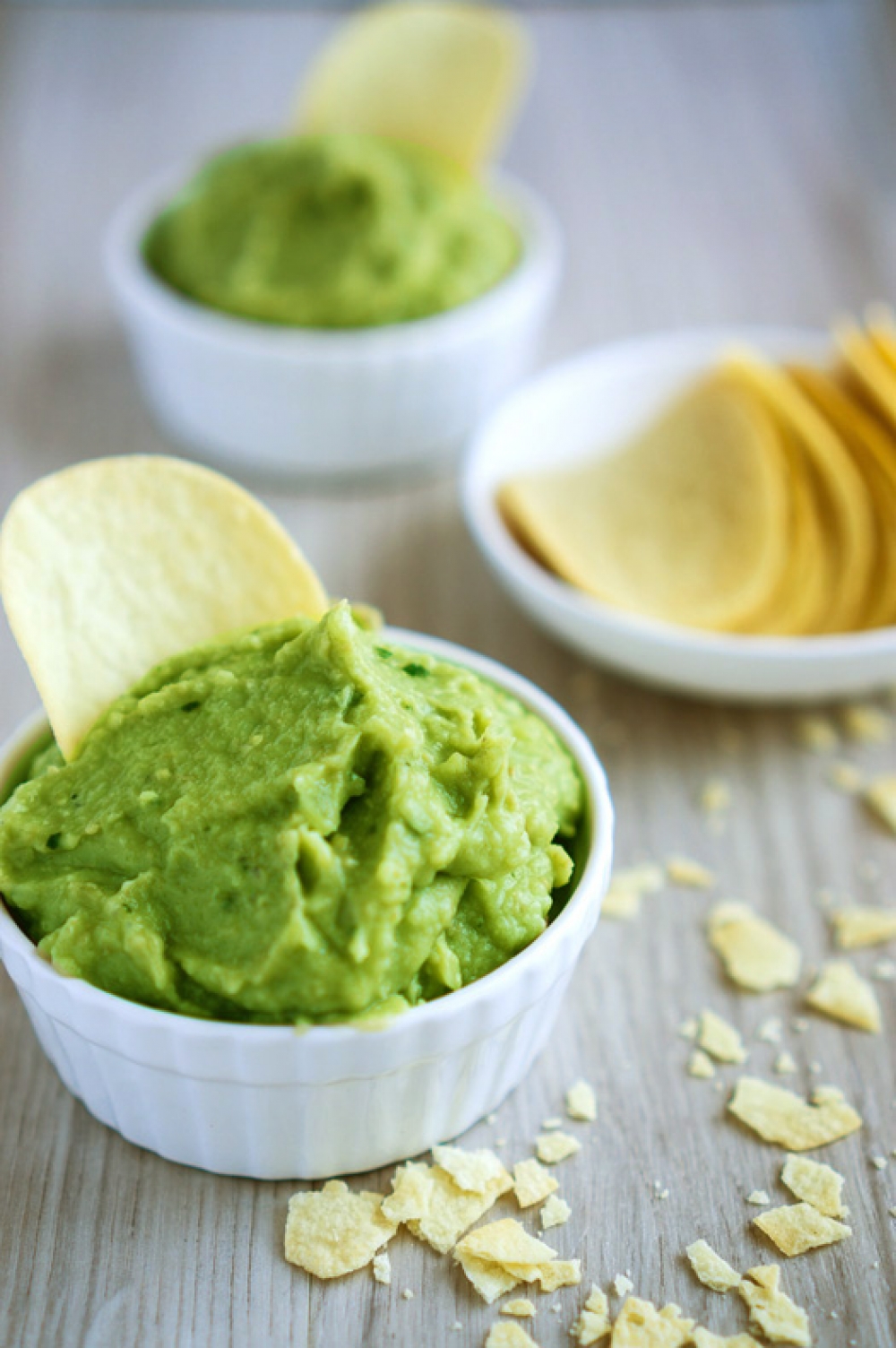 Guacamole
We prepare pretty simple vegetarian dish. Many of us heard about it but never understood or tried to cook it. To tell you the truth, avocado is not my favorite one. But that is why Mexicans are considered to be pros – they created a masterpiece. What I liked about this sauce was a gentle, slightly astringent texture and incredible potential for experimentation. I will tell you a base recipe but you can change it up to your taste: it may be hot sauce (chili), sweet (pineapple, mango, sugar), sour (apples) and so on. It is easy to cook, everything you need is a blender (however, many of you can do the sauce with a folk).
Steps
1.

I will tell you how to choose an avocado. First of all, they are green and black (peels). Do not be scared of the black ones, they are not spoilt, not burnt in the sun – that is just such a sort. Use the ones that were in the store. The second main rule is if you press the avocado with your finger – it will be slightly crumpled. If the avocado does not weaken at all (stay solid as an apple), then it does not ripen. If it is overly amenable than it is overripen. It is clear, we need a golden mean.

2.

Now it is how to peel it right. Cut through the equator with a knife (in the center there is a large bone, you will hit it with a knife). When the incision is made, rotate the halves relative to each other in opposite directions and separate them. One half will remain with the drupel. The easiest way to remove it is to hit it lightly with the point of the knife and turn around inside the halves of the avocado. The drupel is separated from the pulp and remains on the knife. It is very simple and convenient. Take care of your palm!

3.

When halves are ready, clear them from peels. To do this, gently hold a spoon under the skin, cutting off the pulp. If the avocado is chosen correctly – then everything will turn out quickly and cleanly.

4.

Cut the avocado for slices and pour into the blender. Add the lemon juice. Avocados as apples like to oxidize, getting an unpleasant brown color. The acid will stop this process.

5.

Add there chopped onions, pineapples, greens, salt and pepper up to your to taste. I took basil, it also goes well with parsley.

6.

Now it is an important detail - grind the mixture in the blender to the consistency that you prefer: you can make it a lumpy to feel the pieces, and you can get almost a homogeneous paste. It depends on what you are going to do with it.

7.

I really liked the taste. Here it is important to remember that a good dish is made from good ingredients. As I wrote, for the first time always cook with high-quality (even more expensive) components to understand what the basic taste of the original dish is. I can say that I decided to add chili.

8. Classic is guacamole with chips, tortillas, corn tortillas. This is the sauce – you may add it to where it seems to be appropriated.

Bon Appetite!
Add recipe