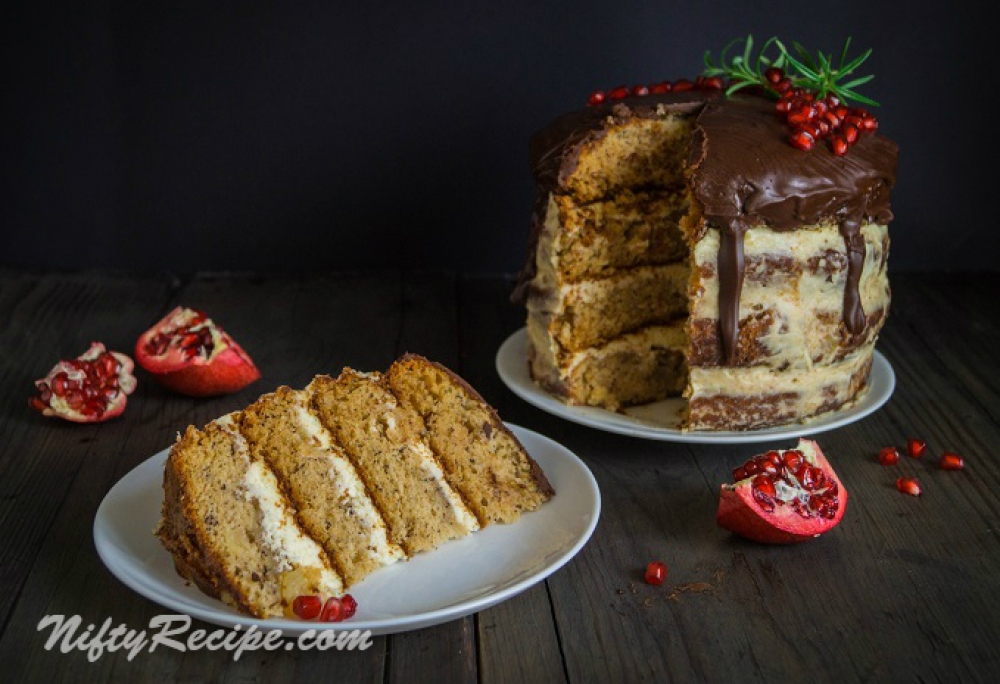 «Hummingbird» cake for a birthday party
The «Hummingbird» cake for the birthday party will not leave indifferent you and your guests. Delicate and incredibly flavored cakes turn out very moist and soft, so they neednt any impregnation. Creamy cheese custard perfectly complements the pastry, making the «Hummingbird» birthday cake particularly delicious and airy.
Steps
9.

Lay the baking form with a parchment (diameter 18-20 cm).

10.

Divide the prepared dough into four parts. It is more convenient to use scales for accuracy. Take about 375 g of the dough to each cake.

11.

Put one portion of the dough into the baking tray. Send it to the oven, previously spreading it with a spatula.

12. Bake for 15-20 minutes at 180 degrees.


13.

In this manner bake four cakes. Cool them on a grill.

14.

Wrap each cake into a cling film and put into the refrigerator for at least 1 hour or longer.