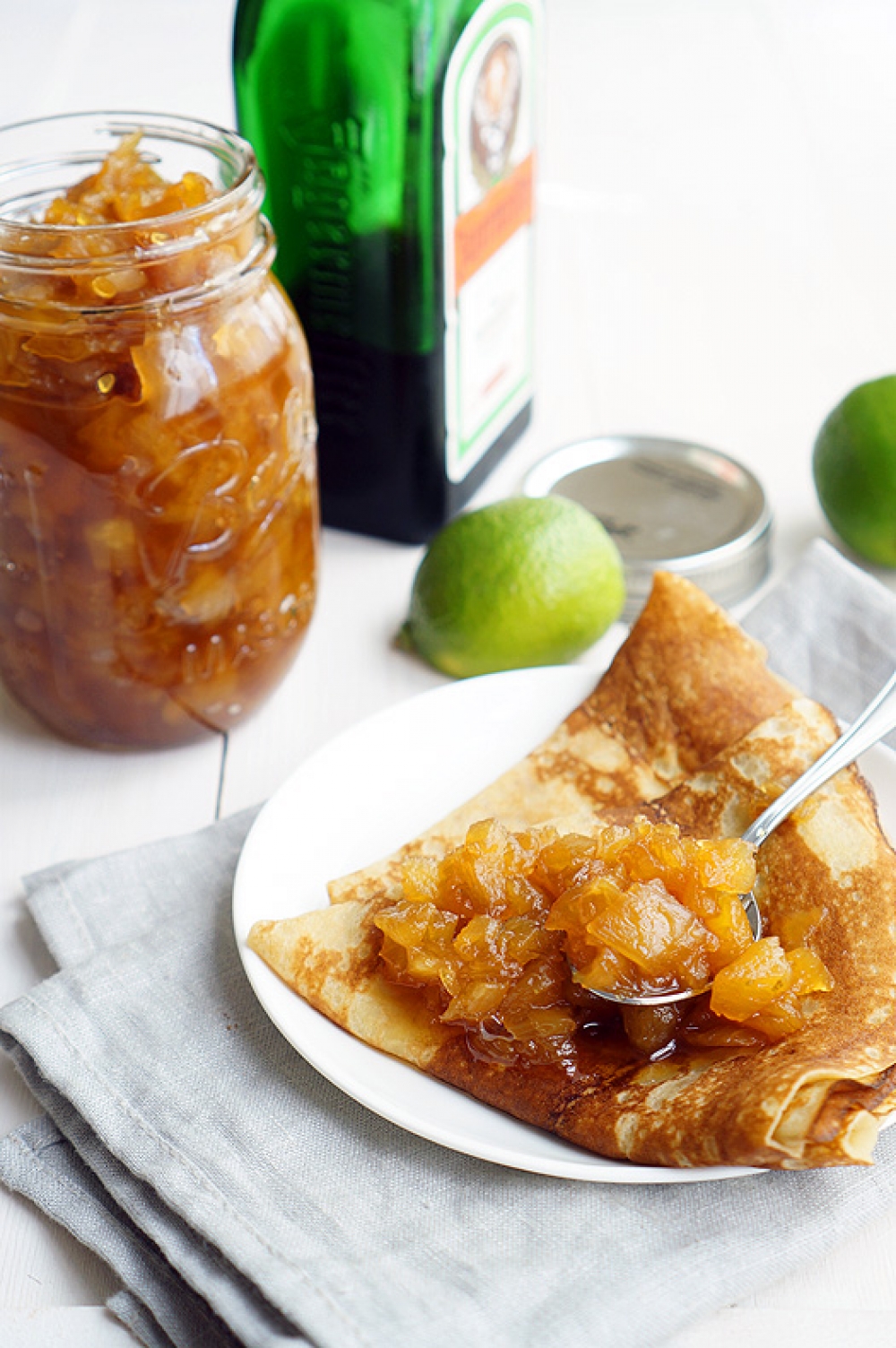 Pineapple jam
Unusual jam with a bright taste of pineapple and its natural sweetness. Brewed easily and simply, it turns out to be fragrant and very beautiful. This is a great idea for morning toasts, pancakes. Fresh, exotic and the taste is stunning, thanks to lime and rum.
Steps
1. Pineapple needs to be cleaned, so cut off the top and bottom, and then cut the peel stripes from top to bottom, you may need to cut it this way for several times to get rid of the dark grooves. Cut peeled pineapple into quarters and remove the hard core, and then finely chop into cubes at a half cm.


2. Transfer the cubes into a saucepan (the wider it is, the quicker it will be prepared), pour brown sugar in the proportions of 4 to 1. If the peeled pineapple weighs 400 g, then sugar will be needed about 100 g. If you do not like too sweet – do 8 to 1.


3. An important moment. If you love large pieces – then start to cook pineapple, you will get a delicious jam with large cubes. If you want to get a jam - whisk mixture with an immersion blender (or in a bowl) so that the size of the pieces does not exceed 2-3 mm.


4. Put on a big fire, bring the mixture to a boil, then reduce the heat and cook until almost all the liquid is evaporated, it will take from 30 to 60 minutes; again, it is to taste what kind of texture you like.


5. Tip – if you add 1-2 tbsps. of dark rum (and I even added the huntsman) – the taste will be subtler and interesting, and do not worry – all alcohol will evaporate during the process of cooking.


6. Add lime zest at the very end, it will give a subtle citrus aroma and characteristic lime bitterness.


7. Transfer the prepared jam into jars and store in the fridge.