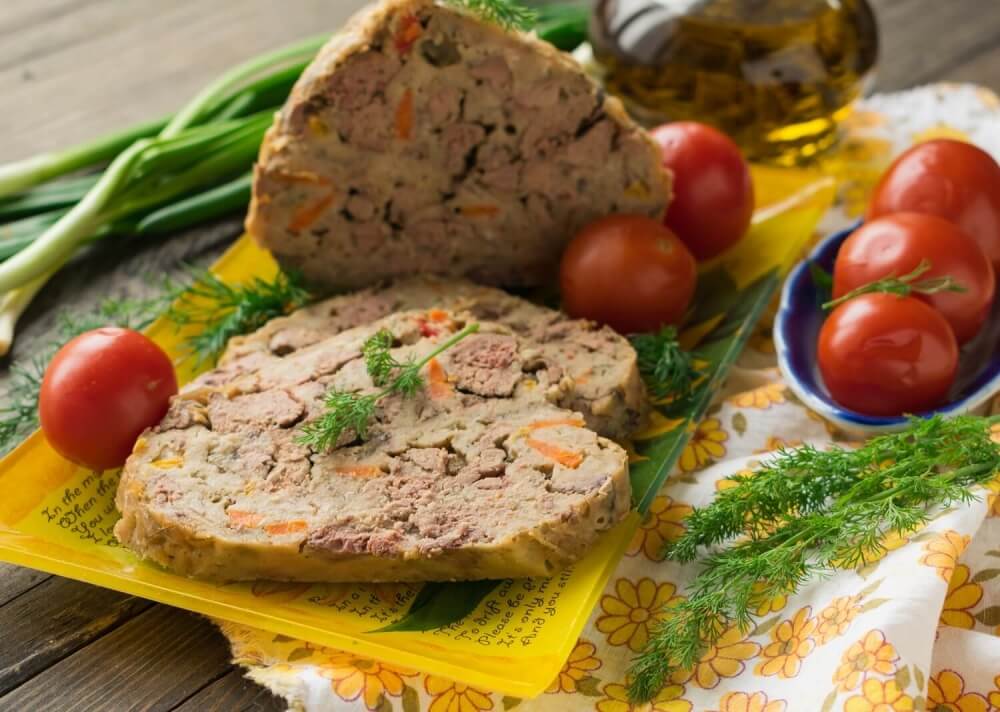 Brawn with Chicken Liver and Vegetables
Traditionally, a sausage is a pressed product made of pieces of meat, bacon or offal. Beef or pork are often used to prepare the brawn, but there are also many recipes of this dish of the liver, tongue or poultry. Today I will tell you how to prepare a brawn with a chicken liver and vegetables and semolina. The result is a delicious, hearty and very fragrant dish that can be served as a cold snack or as an addition to mashed potatoes or rice.
Steps
11. Shift the prepared forcemeat into a strong plastic bag. For reliability, you can wrap a brawn in 2 bags or in a sleeve for baking. Leave some space in the package and tie it with threads. Put the package into boiling water, and boil the brawn for 1,5 hours. Then take it out of boiling water, cool it down a bit and take it out from the bag.

Add recipe