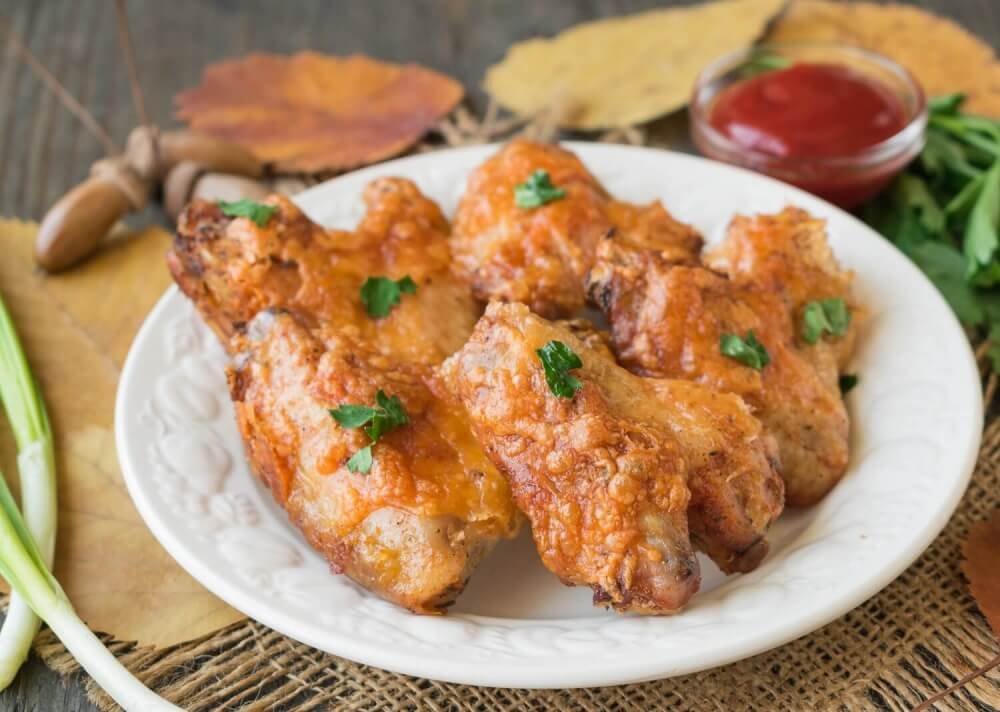 Spicy Chicken Wings with Cheese
Chicken wings for this simple and quick recipe are especially delicious and fragrant. Grated cheese forms a crispy ruddy crust on the meat and gives the chicken a special piquant note. For a recipe, any type of cheese that melts well while heating, for example parmesan or cheddar, is suitable. For marinating chicken wings, you can use a ready-made mixture of seasonings for chicken or your favorite spices.
Steps
4. Put the mold with chicken into the oven heated to 200 degrees. Bake the wings at an average level of 25-30 minutes. Check the readiness by sticking the knife blade into the meat. If a clear juice flows from the meat, it is ready. Carefully get the mold out of the oven. At the top of the chicken wings, distribute the grated hard cheese evenly.

Add recipe