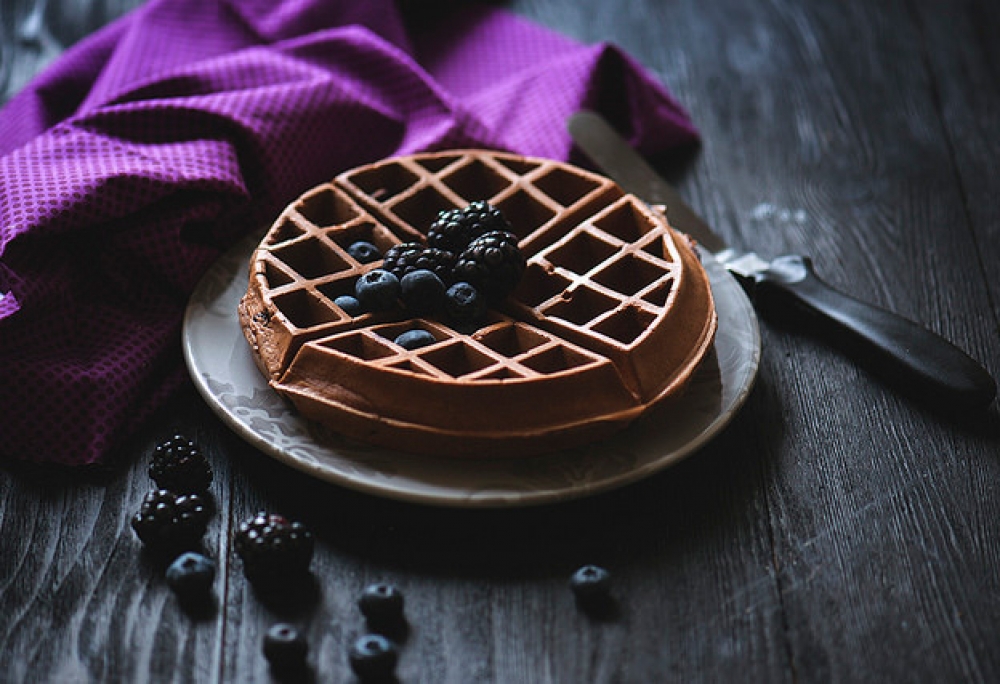 Chocolate waffles from chestnut flour
Today we will make waffles from chestnut flour with cocoa and chocolate drops. Very tasty and light!
Steps
1.

Break eggs into a bowl and lightly stir them with a fork.

2.

Add flour, salt and baking powder. Mix well to avoid lumps. Yo will get a fairly dense mass.

3.

Add yogurt, stir everything until smooth. Then add oil, agave syrup, and stir again.

4.

Stir chocolate drops in.

5.

Pour the dough into a waffle iron.

6.

Bake for 2,5 - 3 minutes.

7.

Serve with yogurt and berries.
Add recipe