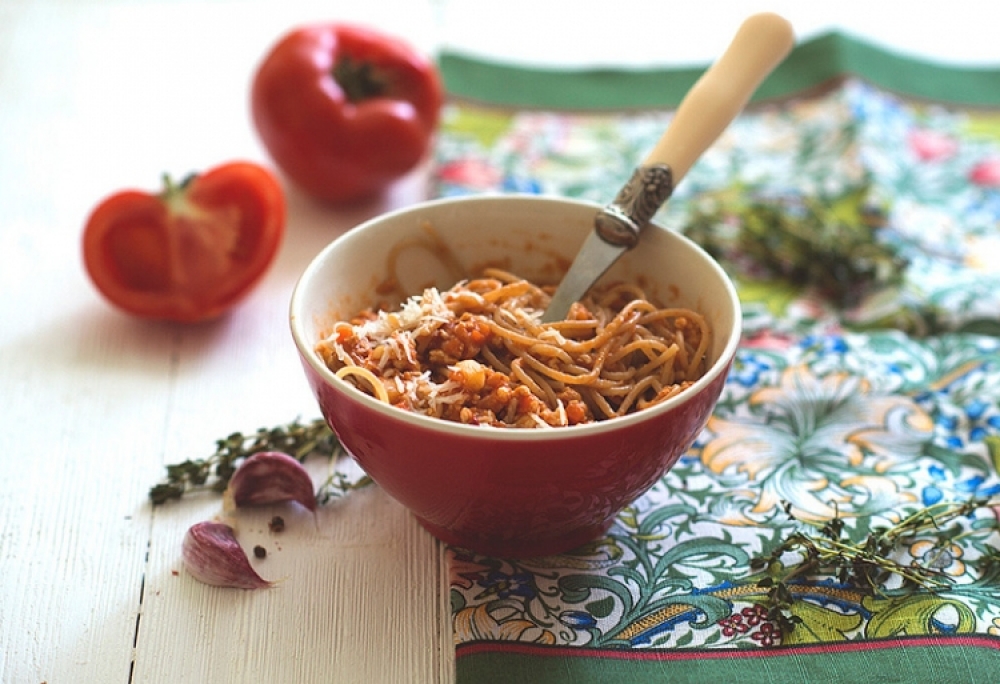 Pasta sauce with turkey and vegetables
A delicious idea for lunch: pasta with sauce from turkey and vegetables. This is a very simple and delicious recipe. The sauce can be stored in a fridge for several days. It seems to me that the next day after cooking its even better.
Steps
1.

Сut onions, carrots, celery and parsnips into small cubes. Chop a garlic finely or skip it through a press.

2.

Saute vegetables in hot oil over medium heat until soft.

3.

Add mince and break it up with a spoon in small clumps, so it not to stick together in two large meatballs :) Cook stirring until meat will not look raw.

4.

Pour milk in, increase the fire and bring to a boil. Then reduce fire and cook stirring until the milk is absorbed into the meat

5.

Add crushed tomatoes, spices and cook on medium heat for an hour. Stir periodically.

6.

Add a handful of herbs 15 minutes before readiness. The sauce cooks down and turns out rich and thick.

7.

The only thing is left to do is to boil pasta, mix it with the sauce and sprinkle with grated parmesan cheese.
Add recipe