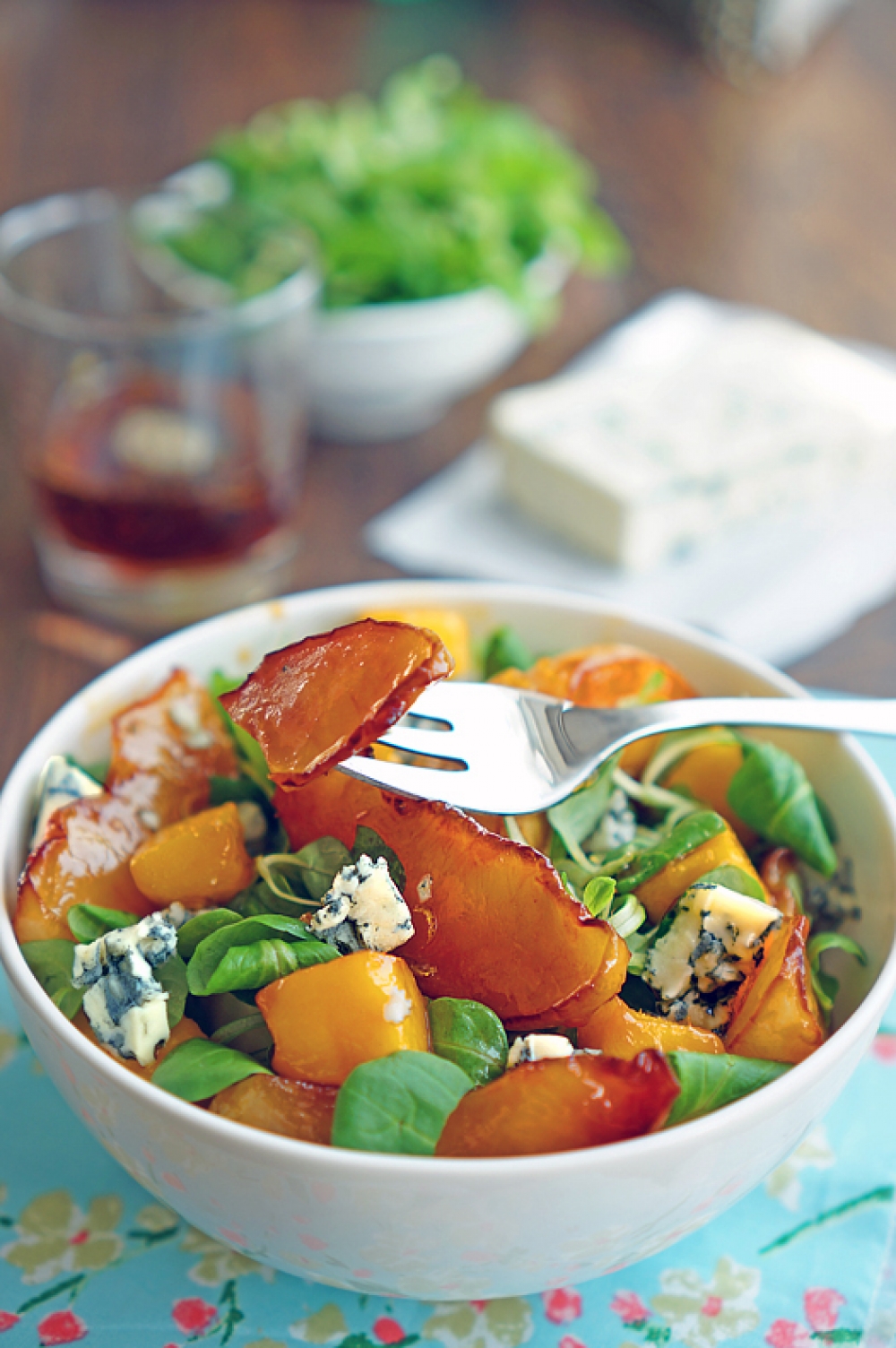 Grilled Peach Salad with Blue Cheese
An unusual combination of caramelized fruits and blue cheese worthy to take place on the table. Surprise the guests with such a bold salad!
Steps
1.

Hodiernal salad may seem overly bold, however, do not judge without trying. Cut the peaches and mango into pieces of any shape. I made large segments of a peach and a small mango cube.

2. Melt the honey and a little olive oil in a frying pan, add the peaches and fry, turn once, for 5 minutes on each side. Such a caramelized crust should form.


3. When the peaches are ready, add mango. Because the fruit is very tender, the pan can be safely removed from the fire, mango will have enough residual heat. Stir well so that it is soaked with caramel sauce.


4. Now refueling. Combine brown sugar, water, and lemon zest in the saucepan.


5. Put the saucepan on the stove and cook until all is dissolved and begins to boil. At this point, add the lemon juice and cook until the mass begins to slightly thicken, for two minutes.


6.

Combine greens, peaches and mango in the cup, add the crumbled blue cheese and pour over with the refueling. It turns out very interesting. If you like the taste of caramel and burnt sugar – you will understand me. Sweet peaches, bitter caramel crust and refueling, and still brackish blue cheese. That is the combination for courageous spirit!
Add recipe