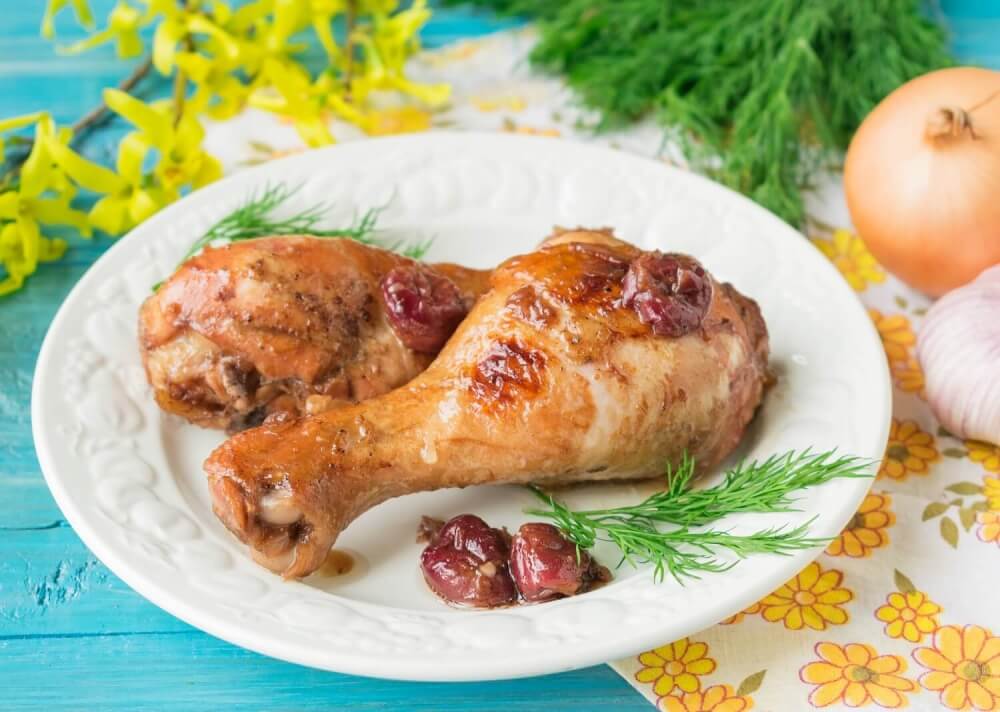 Baked Chicken Legs with Cherry Sauce
A delicious and unusual combination of chicken and fresh cherries is definitely to please both you and your guests. Thanks to the spicy marinade, the chicken legs in the oven are especially delicate, juicy and incredibly aromatic. During baking, the meat forms a golden crust, which makes the dish especially elegant and appetizing. According to this recipe, you can bake chicken thighs, wings or whole ham.
Steps
6. Wash and dry chicken drumsticks with paper napkins. If you use a frozen chicken, it must be obtained from the freezer beforehand so that it thaws. Add the meat to the ready cherry marinade. Mix the ingredients so that the chicken drumsticks are completely covered with the marinade. Leave the meat for at least 30 minutes (you can leave for a night on the shelf of the fridge), so that the chicken soaked in the aroma of spices and became juicy and tender.

Add recipe