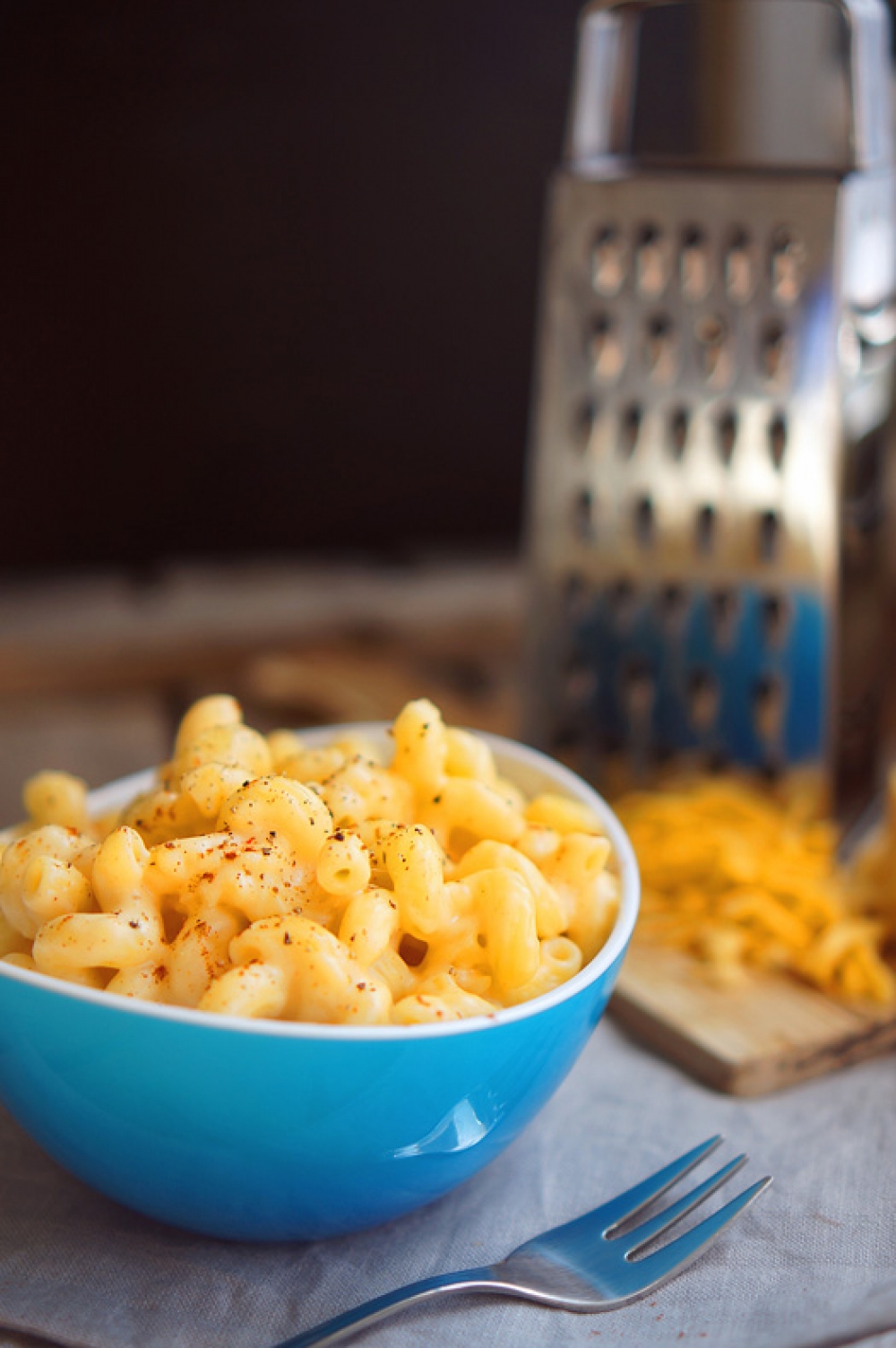 Homemade Mac and Cheese
Pasta with cheese will be a wonderful choice for a hearty dinner or as a side dish to the main course. Also, this recipe is ideal for you if you need to cook a dish in a hurry, because cooking macaroni and cheese only takes about 30 minutes.
Steps
1. The process of preparing the sauce may seem a little long and confusing. But if you carefully read the steps and prepare in advance needed number of all the ingredients – the sauce will be ready even faster than pasta. By the way, first, of course, put the pasta to cook.


2. So, the pasta is preparing, now prepare all the other ingredients alongside. First, grate the cheeses. It is necessary to take a soft grade and harder. So the texture of the sauce will be richer and taste more saturated. This method, by the way, is suitable for such dishes as apple pies – always take 2 varieties of apples instead of one, then the taste becomes not so flat and homogeneous. I took Cheddar and Parmesan.


3. Start to prepare the sauce. Melt the butter in a saucepan with a thick bottom over medium heat. Gradually add the flour well stirring at the same time – I used a whisk. In two minutes you will have a homogeneous mass – "Ru" – flavoring, which is often used to thicken the sauces.


4. Now pour in the milk, stir the same gradually and well. You should get a dense, homogeneous sauce. Consistency is clearly visible on the shovel. It no longer flows off it, but also does not stick as a dense layer.


5. Got the right consistency – remove the sauce from the fire. Add spices (by the way here it is a full freedom of imagination). Then add cheese and mix up well to full uniformity. By the way, what about pasta? Did not forget to drain it? You can add a couple of spoons of liquid from the pasta to the sauce, so it will become a little glossier and creamy (the consistency will be more liquid).


6. And now pour the sauce into a pasta and mix well. Look at these incredible threads of melting cheese, it's something! That is what it is worth living for.


7. I am one hundred percent sure that you will want to make this sauce again and again. Special gourmets put the pasta in mold and bake in the oven for 10-20 minutes before the golden crust is formed. But it seems to me superfluous.

Add recipe