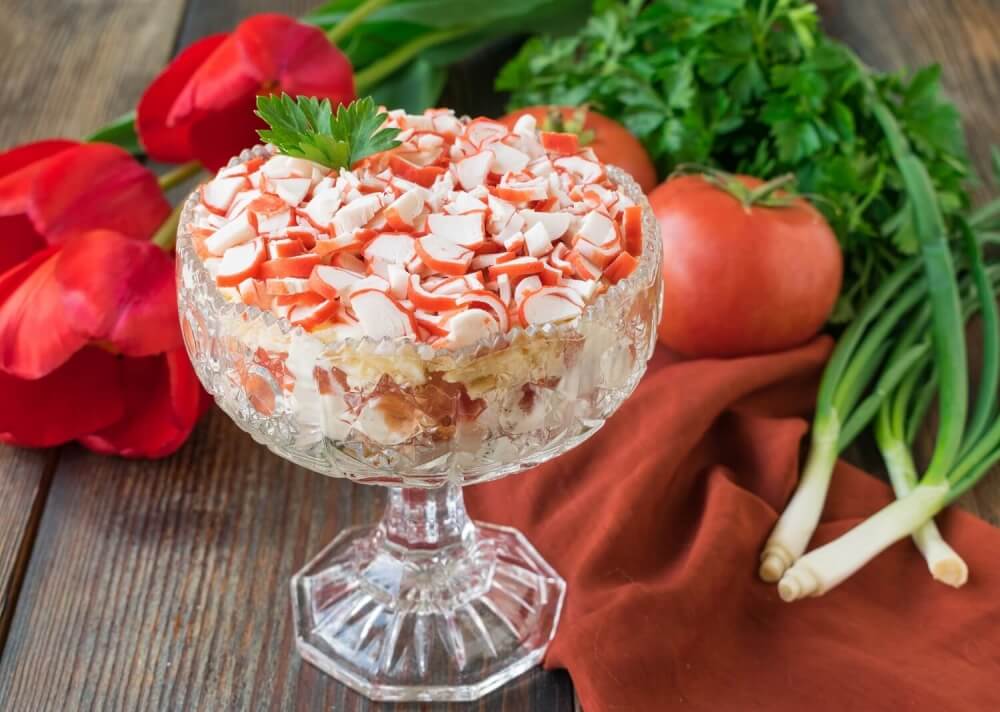 Salad with Crab Sticks and Ham
If you are tired of a classic crab salad, try to cook this recipe. I am sure you will love it and cook as often as possible. Salad with crab sticks and ham is very satisfying and appetizing. Thanks to fresh tomatoes, the salad is juicy, with a bright and rich taste. Ingredients are harmoniously combined and perfectly emphasize each other.
Steps
4. Wash fresh tomatoes, remove the peduncle. Cut the vegetables into cubes of the same size as the other ingredients. If desired, tomatoes can be pre-cleaned from the peel, making a cross-cut on them and lowering them for a minute in boiling water. Lay the crushed fresh tomatoes over the ham, salt a little and season the vegetables with black pepper. Add the sauce.

Add recipe