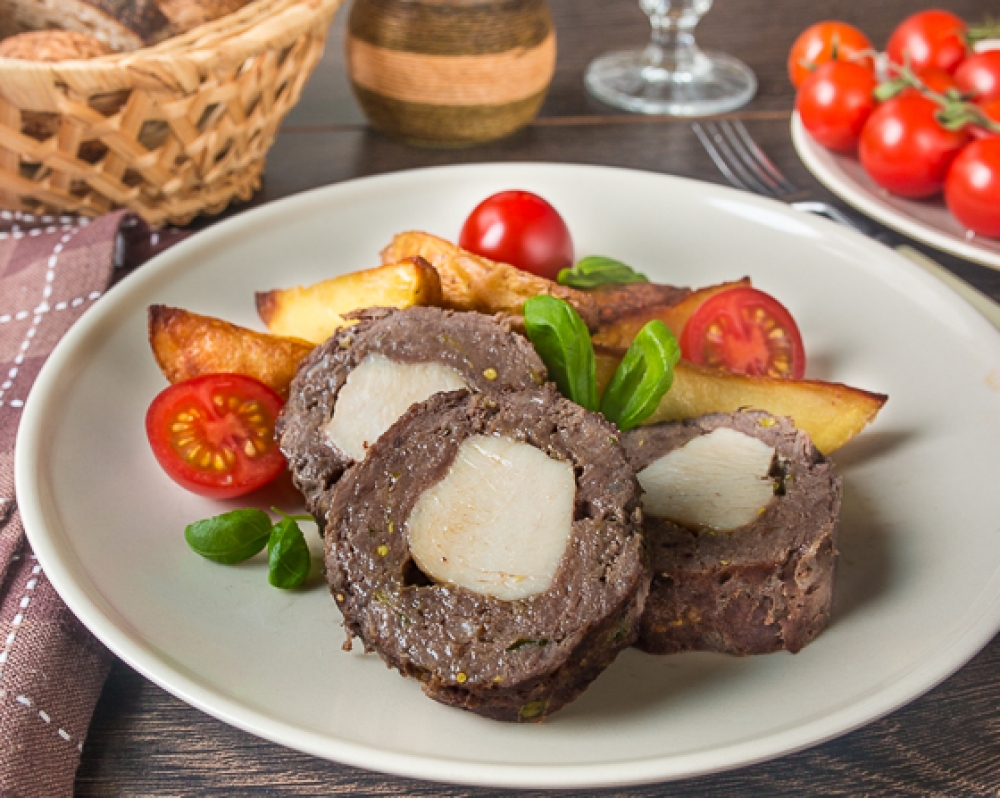 Beef Roll with Chicken
This roll received the code name "Friendship" from me – just chicken and beef have become very good friends. To taste it is excellent, in appearance it is pretty. And preparing is not something that would be very difficult. It is good even in a cold form, but if necessary it is perfectly heated in a pan (cut slices and quickly fry from both sides on a strong heat).
Steps
1. Finely chop the green onions, grate garlic on the grater. Add the minced meat with mustard, egg, breadcrumbs, salt and pepper.


3. Cut chicken fillets into 2 pieces along each. Salt and pepper. Lay out the minced meat in the mold of a long rectangle. Around the center put chicken fillet.


4. Wrap the minced meat on a fillet and form a long cylinder.


5. Wrap it in foil, tightly twist the edges.


6. Put cylinder on a baking sheet and then put it into a preheated oven to 200 degrees. Bake for about 30 minutes. Turn the ready roll and let it lie for 10 minutes. Then cut and serve. I had baked potato as the side dish.