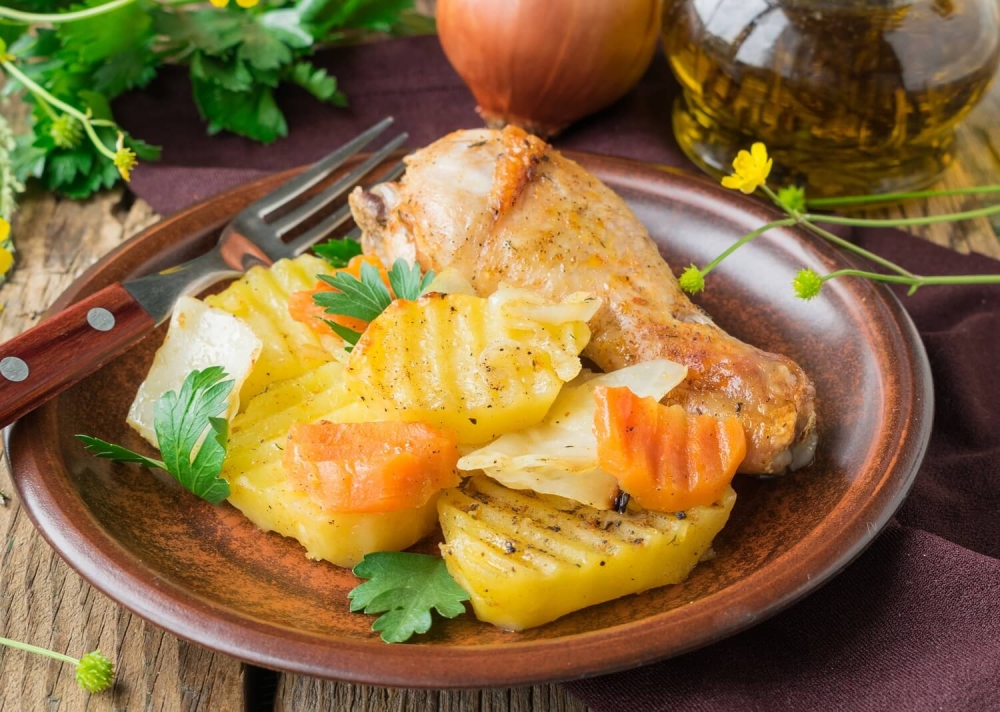 Chicken Legs with Cabbage and Potatoes
Today we will bake chicken legs on a cushion of vegetables in the sleeve for baking. Thus, we will have both the main course and the side dish ready for it at the same time. The recipe can be modified using mushrooms or a variety of vegetables, for example, eggplant, zucchini, sweet Bulgarian pepper, cauliflower or broccoli inflorescences. Vegetables are saturated with chicken juice and are very soft and aromatic. Thanks to this method of cooking, the meat remains juicy and it turns out very tasty. This dish is suitable for everyday menu, and for a festive table.
Steps
7. Tie one end of the sleeve for baking, then shift the prepared vegetables into it. Wash chicken legs and rub with a mixture of salt and seasoning for meat. Lay the pieces of chicken over the vegetables. For the fragrance, add a few leaves of laurel. Tie the second end of the sleeve for baking. For convenience, put vegetables with chicken in a sleeve to a baking tray of the appropriate size.

Add recipe