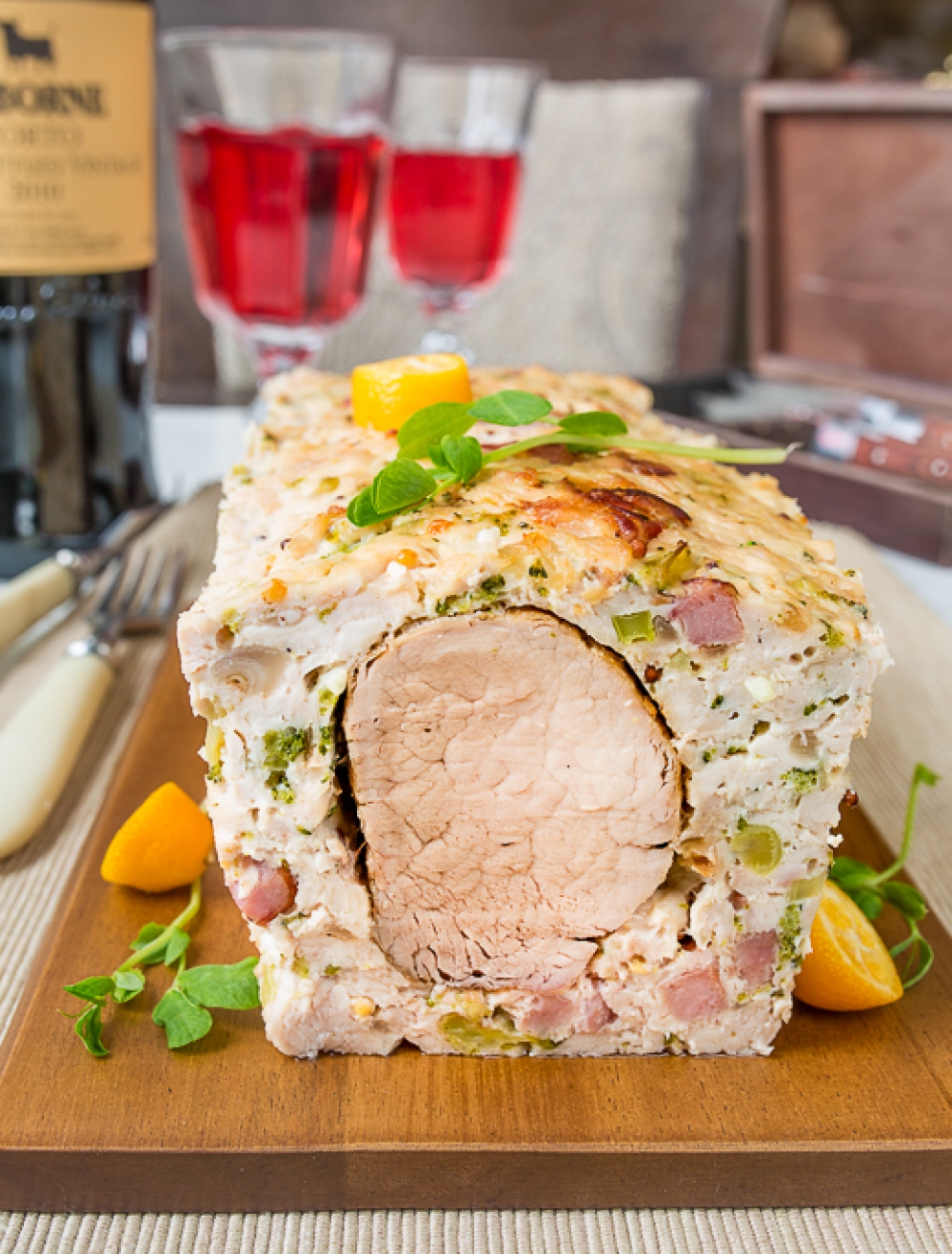 Chicken Terrine with Pork Tenderloin
Terrines are baked French pate. They are served both as a snack to the main course, and as an independent dish. Here everything is as I like: it is prepared simply and for many serves, the products are available without exotic impregnations.
Steps
1. Clean the tenderloin. Fold the 2 tenderloin with tails to each other, to make a cylinder of approximately the same thickness. Fix with the strips of foil. On medium-high heat, heat the frying pan greased with vegetable oil. Lay out the tenderloin and fry for about 7-8 minutes, periodically turn.


2. Finely chop the onion, finely chop the broccoli. Cut ham small cubes. In a frying pan on medium heat, heat 2 tbsp. of vegetable oil. Put onions and fry for 2-3 minutes, stirring.


3. Add the ham and broccoli, fry for about 3 minutes, stir.


4. Transfer it into a bowl with forcemeat, add egg, mustard, cream, salt, pepper and grated garlic. Stir.


5. Line the mold-brick with foil. Put half of the forcemeat into the mold and make a longitudinal groove in it. In the groove put the tenderloin, after removing the foil from it.


6. Cover the second half of the forcemeat.


7. Put in the oven preheated to 200 degrees and bake until ready for about 45-55 minutes. The temperature should be about 65 degrees. Leave prepared roll to rest in the mold at room temperature for about 15 minutes. Then cut and serve.