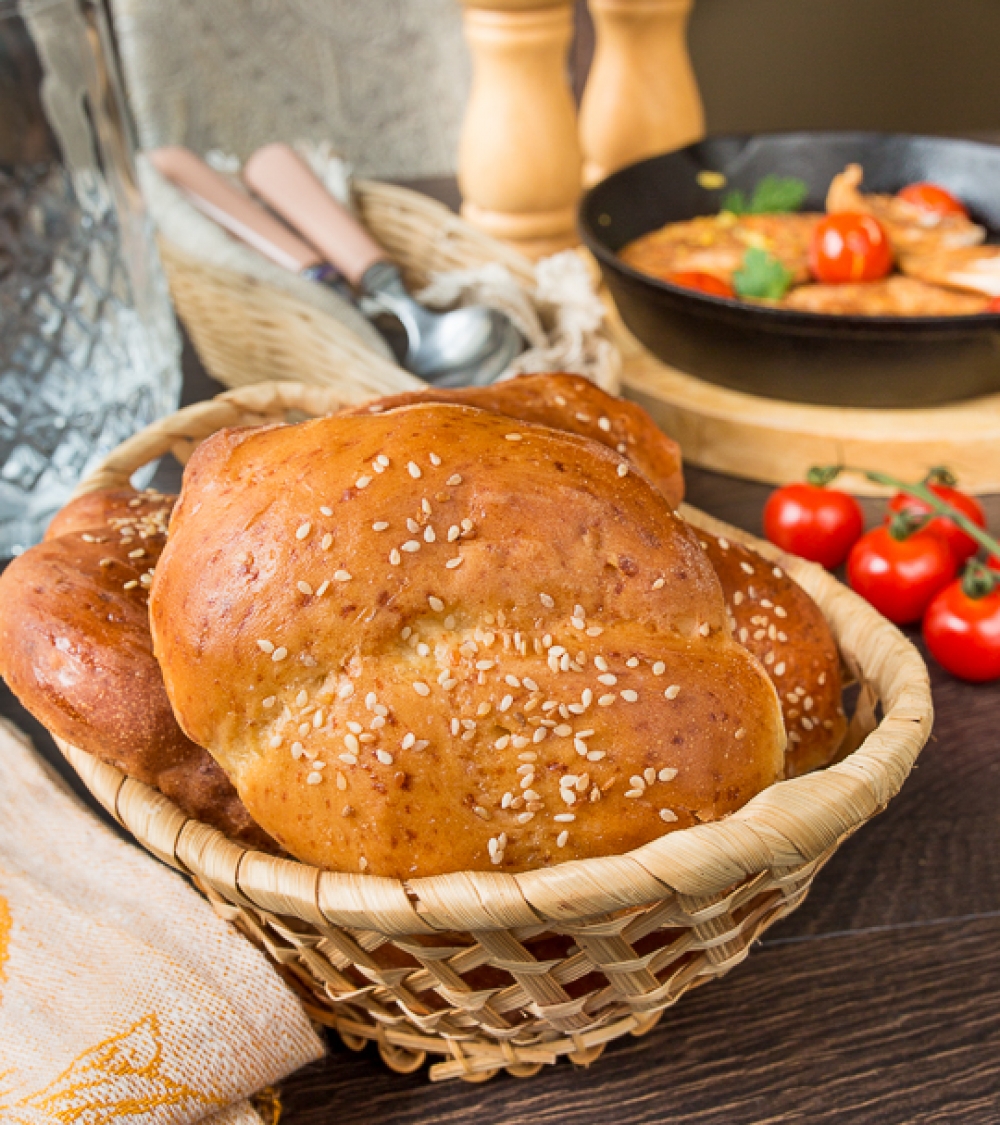 Homemade Garlic Buns
Garlic buns – fluffy, soft, garlic buns, with an incredibly pleasant aroma and golden butter crust – what can be more delicious!
Steps
1.

Dilute yeast in a glass of warm water with a pinch of sugar and leave for 10 minutes in a warm place until the cap appears.

2.

Mix flour with salt, brake the egg in and, gradually pouring in water, yeast mixture and butter, knead the soft elastic dough. If necessary, add more flour.

3.

Grate cheese and garlic on a small grater.

5.

Put the dough in a warm place for about an hour, during this time it should increase in volume by half. Knead the dough, divide into 16-18 parts.

6.

Form buns from it. Put it on a baking sheet and leave it for about 30 minutes.

7.

Lubricate with yolk, sprinkle with sesame and bake in preheated oven to 200 degrees for about 25 minutes or until cooked.