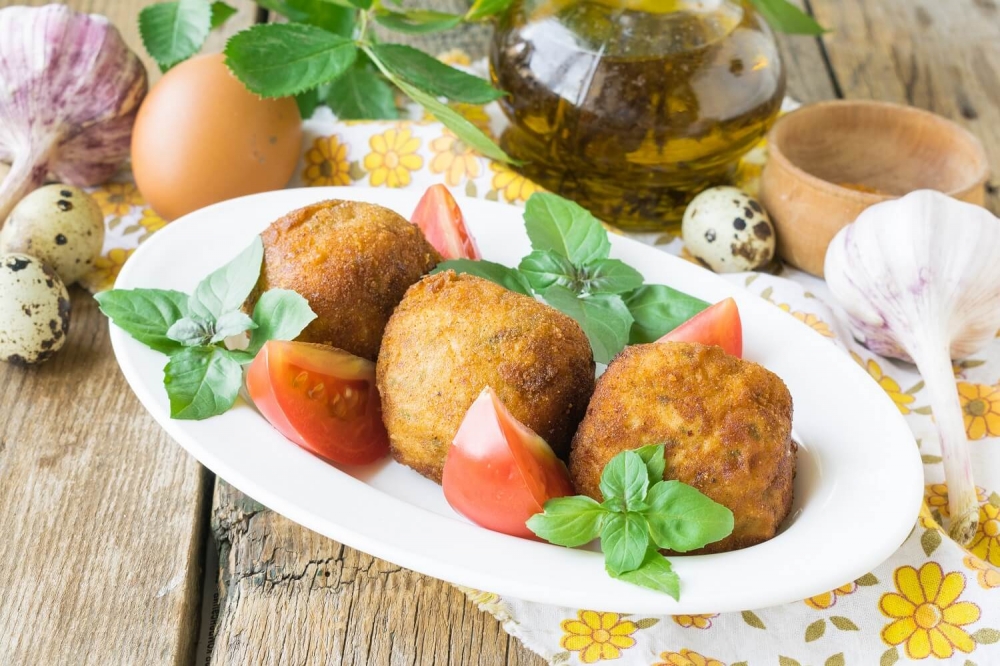 Chicken Scotch Eggs
Today we will cook Scotch eggs. This is a famous British snack, which is very fond of Albion. This dish cannot be called a diet, because the eggs in Scottish should be fried in deep fat. To make the recipe a little easier, we will make a chicken fillet snack with quail eggs inside. Fresh greens and garlic give the poultry meat a unique flavor, making the snack especially tasty. Optionally, you can slightly move away from the classic recipe and bake eggs in Scotch in the oven or cook them in a double boiler.
Steps
1.

Wash chicken fillet, then dry with napkins and clean from the films. Cut the white meat into medium sized pieces so that they are more convenient to grind into minced meat. Peel garlic cloves and cut half. Separate the parsley greens from the stems, wash them and cut them. Combine all the ingredients in a blender bowl. Add salt and spices to taste.

3. Wash the quail eggs, transfer them to a saucepan with cold water and set them on fire. Boil the eggs for 3 minutes after boiling the water so that the yolk inside is fully cooked. Cool the boiled quail eggs and peel. Make a round cake one-centimeter-thick from one part of the stuffing. In the center lay out a boiled quail egg.

Add recipe