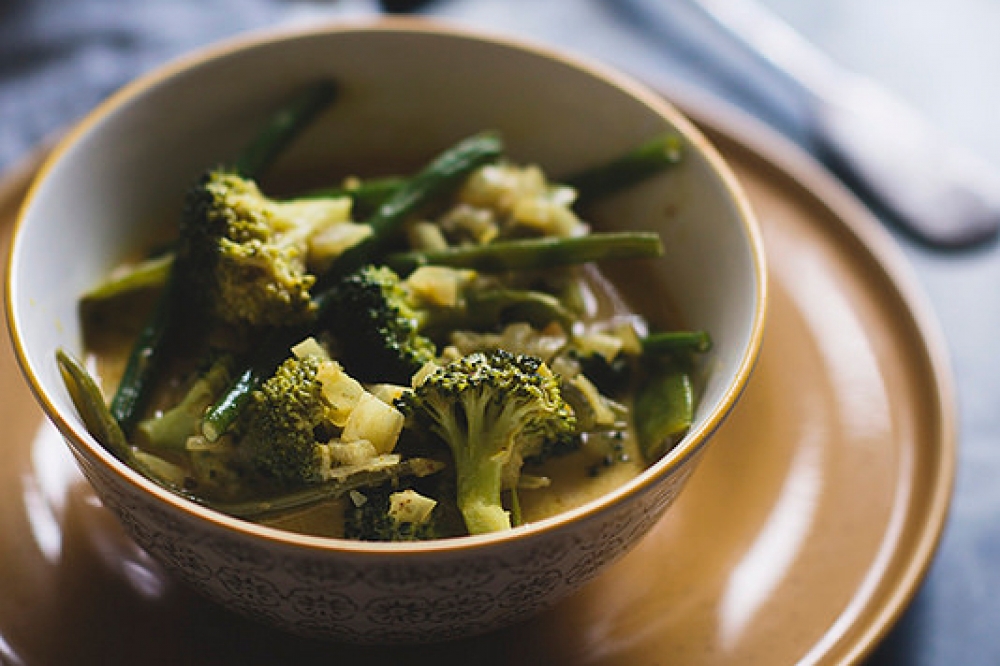 Curry with vegetables
In my opinion, curry with vegetables is a perfect winter dish. Delicate texture of the sauce and crispy vegetables are penetrated with aromas of spice and brings back the memories about warm countries. It warms so good!
Steps
1.

Fry a finely chopped onion in vegetable oil for 5 minutes.

2.

Remove the top yellow layers of a lemongrass stalk, chop finely and add to the onions. Also send there a grated ginger and curry paste. Cook, stirring, for 1-2 minutes.

3.

Pour hot broth in, bring to a boil and cook on a medium heat for 15 minutes.

4.

Pour coconut milk in, bring to a boil and cook for another 5 minutes.

5.

Cook broccoli, beans and green peas in boiling salted water for 5 minutes, then throw them back in a colander and douse with cold water.

6.

Put the vegetables in a saucepan with curry and heat them well, season with lime juice.

7.

Serve it hot, sprinkled with chopped cilantro.