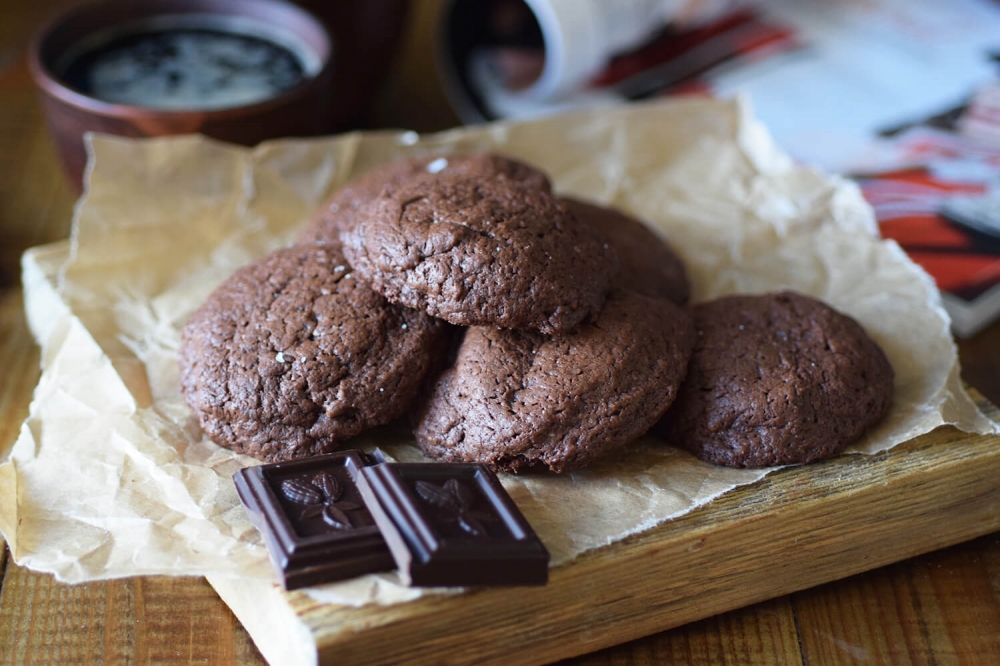 Flourless Chocolate Cookies
Our today's recipe is devoted to furious chocolate fans. Very chocolate cookies with a little surprise: there is no gram of flour in the composition. Crumbly structure, bright taste, long time (up to 2 months of storage in a closed container) taste qualities are preserved – these indisputable advantages will not let this recipe pass by your selective attention. Let's talk about the ingredients. You can use any chocolate, but truly bitter chocolate, with a high content of cocoa in the composition (we have 72%), makes the taste delicious and very chocolate. Choose high quality butter (82.5%) in order not to spoil the chocolate emulsion during the cooking process. Cocoa powder should be without fillers, and it is better to use corn starch (in order to avoid a light taste when using potato analogue).
Steps
1. Prepare a water bath. Pour a small amount of water in the saucepan, the level of which should not reach the bottom of the bowl installed on the saucepan. Put all the butter and all the chocolate in a bowl (break the ingredients or cut them into pieces). Stir constantly over medium heat, melt the butter and chocolate until a homogeneous smooth emulsion. Remove the bowl from the saucepan and cool the chocolate mass a little.

Add recipe