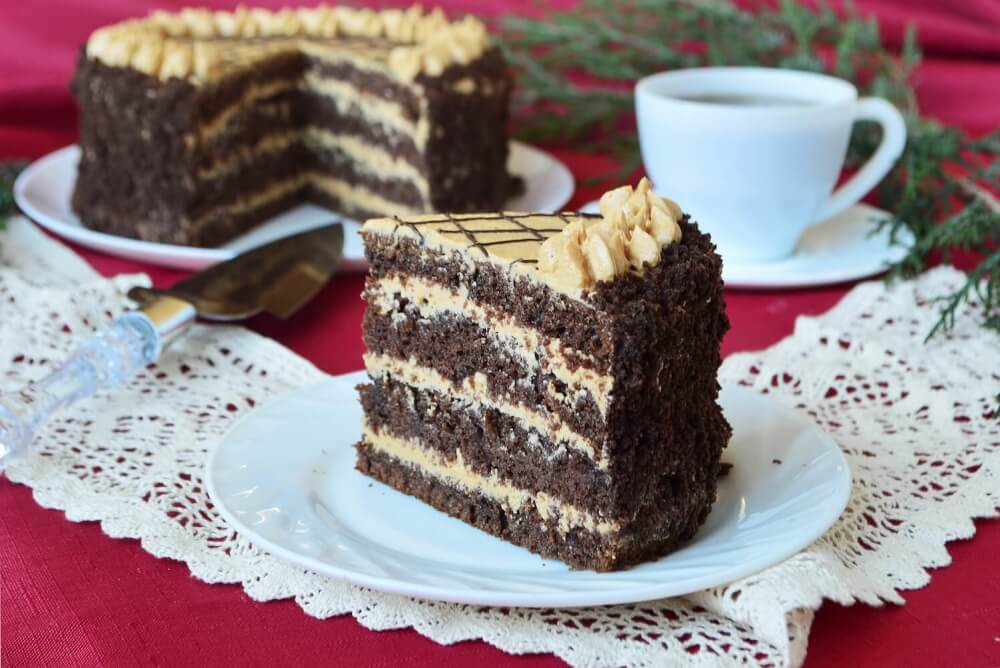 Chocolate Coffee Cake «Pele»
Today we offer to fill up your confectionery collection with a new masterpiece. We will bake the cake called «Pele». This is not an easy dessert: coffee and brandy impregnation and thick butter cream put this delicacy beyond the line of diets and austere diet. But after all, no one has canceled a good mood, which will be surely given to you by an appetizing piece of our delicate cake with an incredibly rich and incredibly smooth taste.
Steps
10. Take the cream. At this point, the consistency of the butter (200 g) should be soft (we laid it out in advance from the fridge). Begin to beat it in a convenient container with a mixer, gradually adding condensed milk spoon by spoon. As a result, a delightfully delicate oily cream should be obtained.

Add recipe