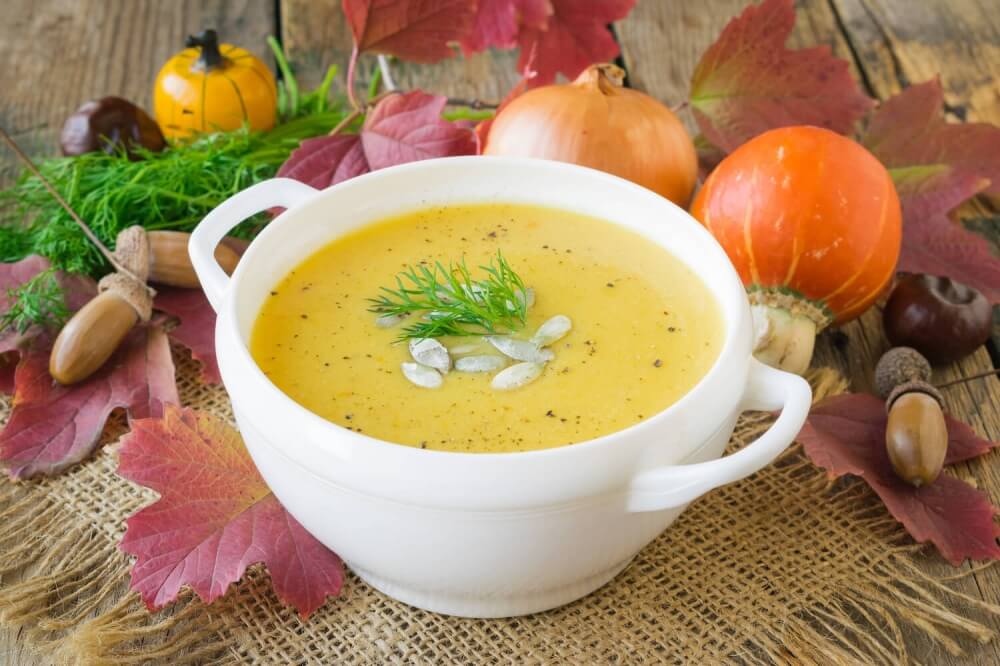 Easy Pumpkin Soup with Melted Cheese
With the arrival of autumn there are many varieties of pumpkins of different shapes and sizes on the shelves of shops. These juicy vegetables are quite nourishing, but at the same time low-calorie. Therefore, they are good for baby or diet. Pumpkin goes well with other vegetables, fruits, meat and dairy products. Today I propose to cook a delicious and fragrant pumpkin cream soup with the addition of other vegetables and melted cheese. The dish has a rich taste with a delicate creamy touch. Homemade rye crackers or garlic croutons will be an ideal addition to pumpkin soup.
Steps
2. Put the chopped vegetables in the pan. Fill the ingredients with two liters of water. You can also use ready-made vegetable or chicken broth for cooking soup. Cover the pan with a lid, bring the water to a boil, and then reduce the heat to minimum. Boil potatoes with pumpkin for 15-20 minutes so that the vegetables are soft.

Add recipe