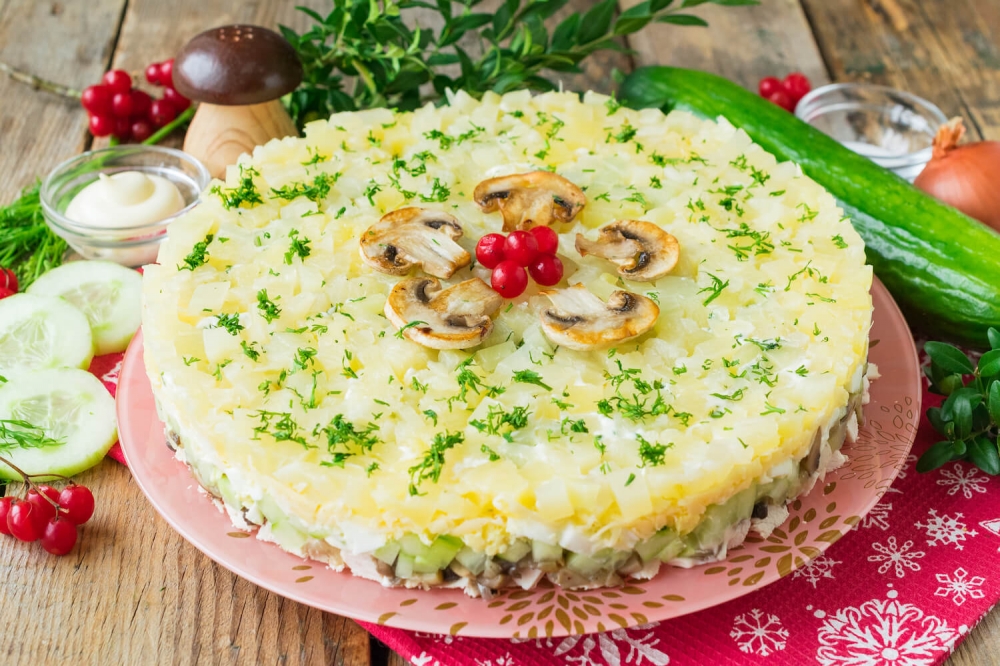 Chicken Mushrooms and Pineapples Salad «Fiesta»
Tasty and juicy «Fiesta» salad suits perfectly for everyday life and for a holiday table. Boiled chicken fillet, fried with onions champignons, hard cheese and tinned pineapples are its parts. Put all ingredients for salad in layers so that the ready dish looked elegantly and appetizingly.
Steps
1. For gathering «Fiesta» salad we will use flat wide dish and culinary ring or a side from detachable baking dish with a diameter of 20 cm. Cool boiled chicken fillet to room temperature and cut into small cubes. Lay out the cut meat on a dish, season it with black ground pepper and grease with a small amount of mayonnaise.

Add recipe