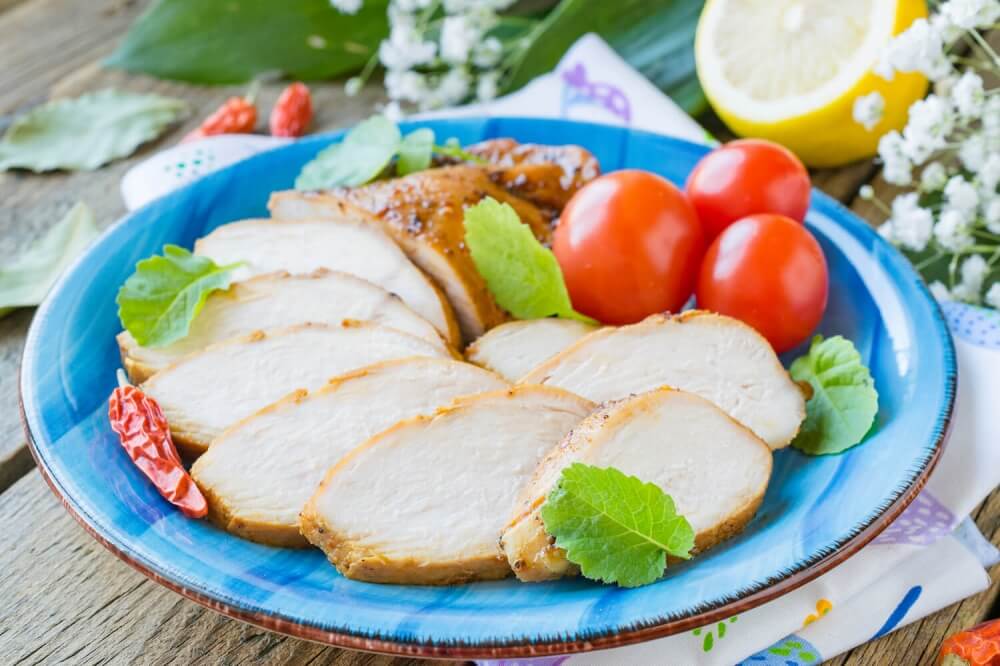 Simple Baked Chicken Breast
The spicy chicken fillet baked in an oven bag is perfectly suitable for preparation of various salads, sandwiches or canapes. The meat made in such way turns out very tasty and juicy, with an appetizing ruddy crust. Correctly selected seasonings give special taste and aroma to chicken breast. In addition to paprika, dried garlic, basil, ground nutmeg, coriander, ginger and allspice will perfectly approach to poultry.
Steps
5. Send chicken breast in a bag to the oven warmed up to 190 degrees. Bake meat at the medium level for 15-20 minutes. When chicken fillet in an oven bag is reddened, accurately get it from an oven. Carefully cut an oven bag, water meat with the remained marinade. Return chicken fillet to an oven for 5-7 minutes so that the appetizing golden crust is formed at the top.

Add recipe