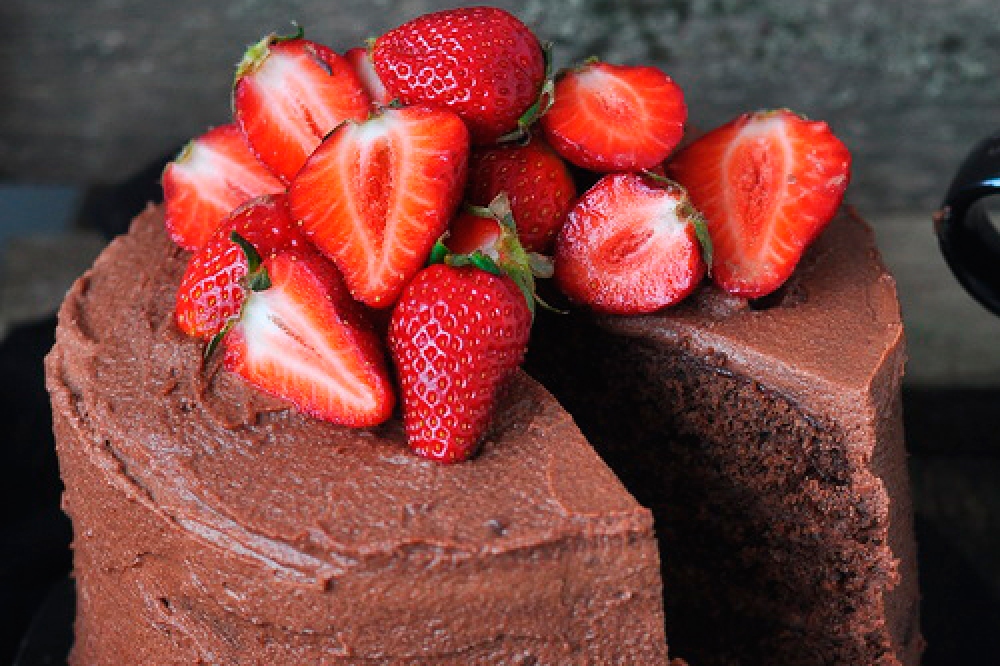 A chocolate cake for one, two, three
This is probably the simpliest recipe of a chocolate cake youve ever met. This is despite the fact that everyone who tasted this cake, rolled their eyes and said — «God, this is so tasty, but I will never be able to make it by myself».
Steps
1.

Mix all the dry ingredients – nuts, flour, sugar, salt, baking powder and soda.

2.

In another bowl mix the liquid ingredients: eggs, sour cream, vanilla extract and also add cocoa .

3.

Add butter of a room temperature and 2-3 tbsp of the liquid to the dry mixture. Mix until pasty condition.

4.

Then add the remaining liquid by stages and mix well. Bake the cake at 175 C for 35-45 minutes until dry matches.

5.

Beat mascarpone on low speed with the icing sugar and cocoa, add cream and beat until thick mass.

6.

Lubricate the cakes with the custard and optionally decorate with berries.