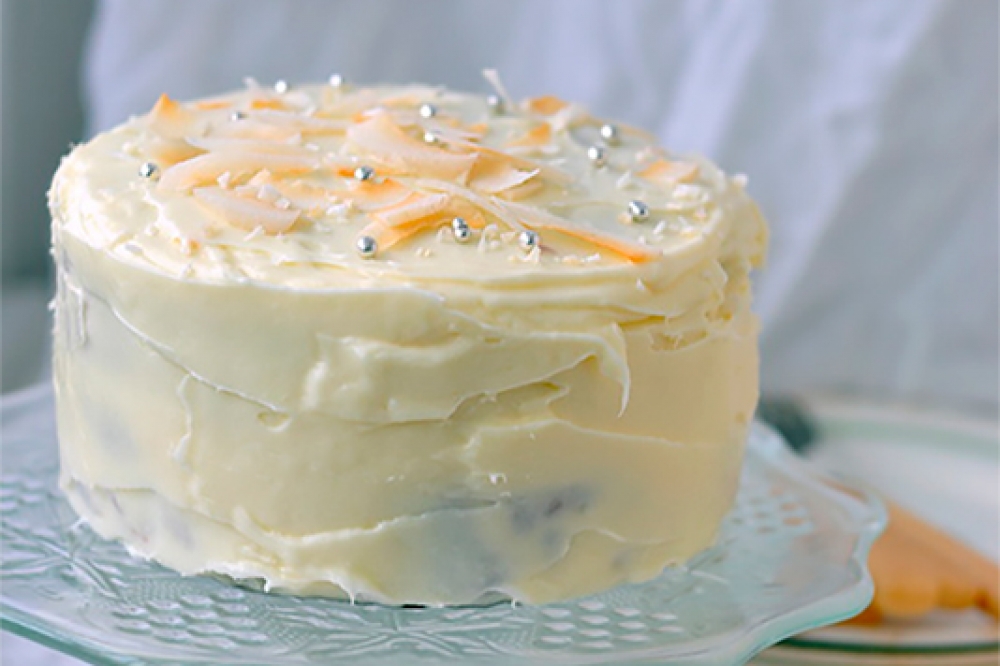 A carrot pie with cream cheese
All the week Id been dreaming about a carrot pie! Yesterday I finally fulfilled my wish and made it. I think nowadays almost everyone knows that there is nothing terrible about the carrot pastry, but just in case I remind you, that it doesnt taste like carrots.
Steps
1.

For the cakes: preheat the oven up to 160C. Grease with butter and lay with paper three forms with a diameter of 23 cm.

2.

Beat sugar and oil with a mixer, add eggs one by one, continuing to whisk.

3.

Sift dry ingredients into this mix, stir, add carrots and nuts.

4.

Pour the dough into the prepared forms, bake for about 45 minutes until dry toothpick (the dough should not stick to it).

5.

Cool the cakes completely on a grill.

6.

For the custard: beat all the ingredients with a mixer.

7.

Grease the cakes, sides and top of pie with the custard.

8.

If desired, sprinkle with coconut.

9.

Serve the pie cold or at room temperature.
Add recipe