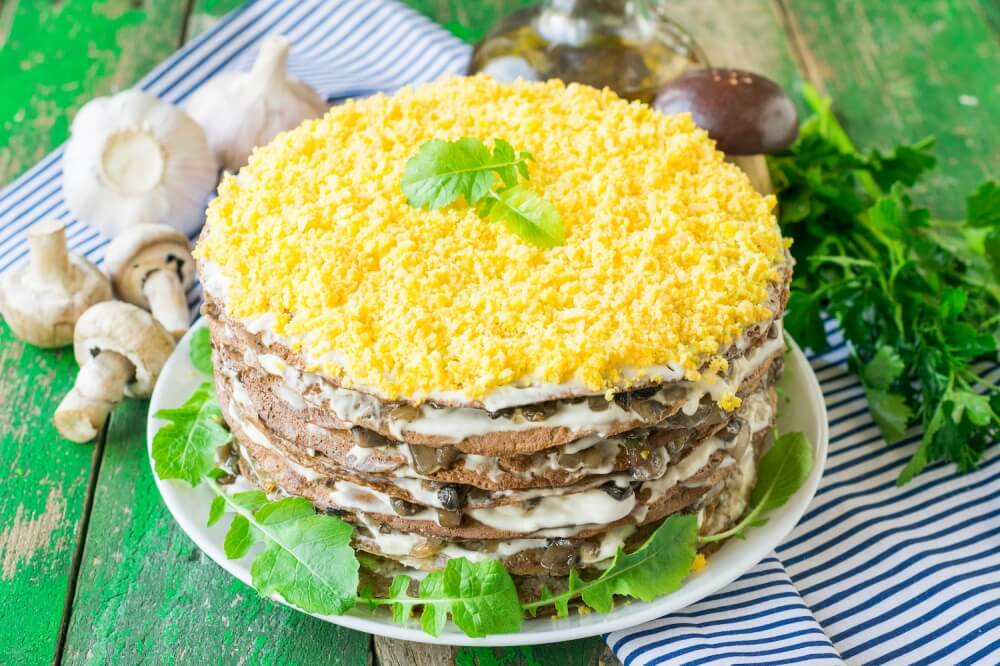 Russian Layered Liver Cake
Let's cook original snack which will make your holiday table brighter and more various. Layered liver cake will be to the taste even to those who do not really like by-products. Thin pancakes from a chicken liver impregnate with garlic sauce and become very soft and gentle. The fragrant mushroom stuffing makes snack cake nourishing and gives it a juicy note. For cake it is possible to experiment with a stuffing, using the browned carrots and red sweet pepper, boiled eggs, hard or processed cheese, sheep cheese or cottage cheese with greenery.
Steps
5. Now, when pancake batter is ready, it is possible to start preparation of liver pancakes. For cake to be high, let's use a frying pan with a16-20 cm diameter. By means of a silicone brush grease the heated frying pan with olive oil. Let's pour on a frying pan a small amount of the batter for liver pancakes, evenly distribute it on all perimeter.

Add recipe