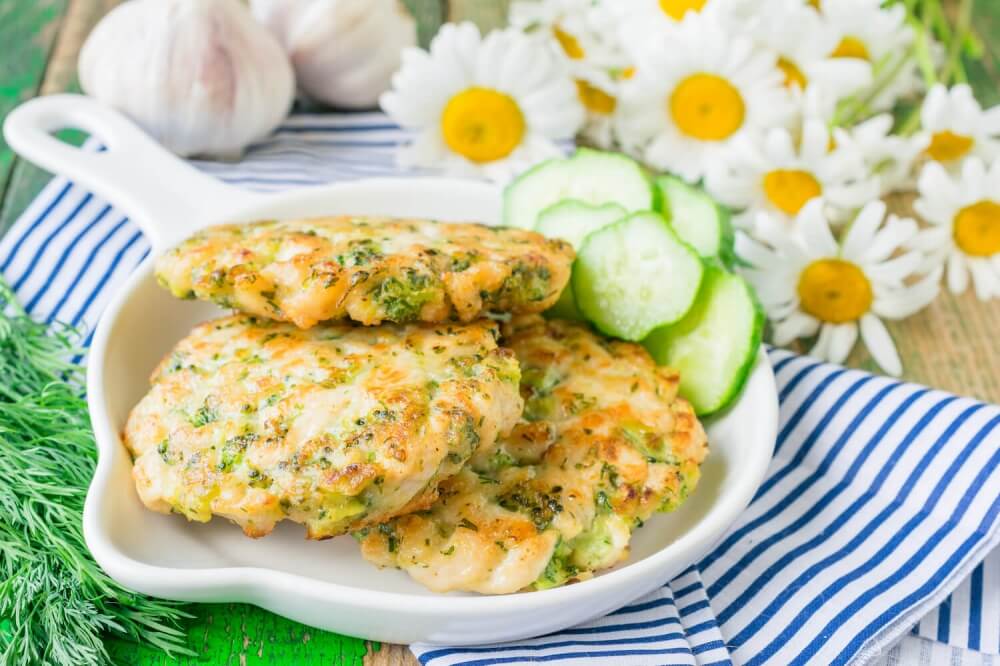 Broccoli Chicken Fritters
Today in the menu tasty chicken fritters with broccoli and dill – it's a great way to feed choosy kids with useful vegetables. Fritters are perfectly combined with any side dishes, whether it can be grain, bean, boiled or baked vegetables. Chicken fritters with broccoli and dill turn out especially juicy. A secret is that for this recipe we will use chopped chicken meat instead of the forcemeat which is passed via the meat grinder or crushed in the blender. Besides, broccoli and fresh greenery with garlic make products very gentle and fragrant. Surely try to prepare this recipe for your family. By the way for the recipe it is possible to use not only fresh, but also frozen broccoli.
Steps
2. Wash out the frozen broccoli in warm water, cut into small cubes, same as chicken fillet. If you use fresh broccoli, previously boil thoroughly it in slightly salted water for 5 minutes. Then broccoli needs to be shifted in a bowl with ice water to stop process of cooking and to cool broccoli to room temperature. Let's add the crushed broccoli to meat.

Add recipe