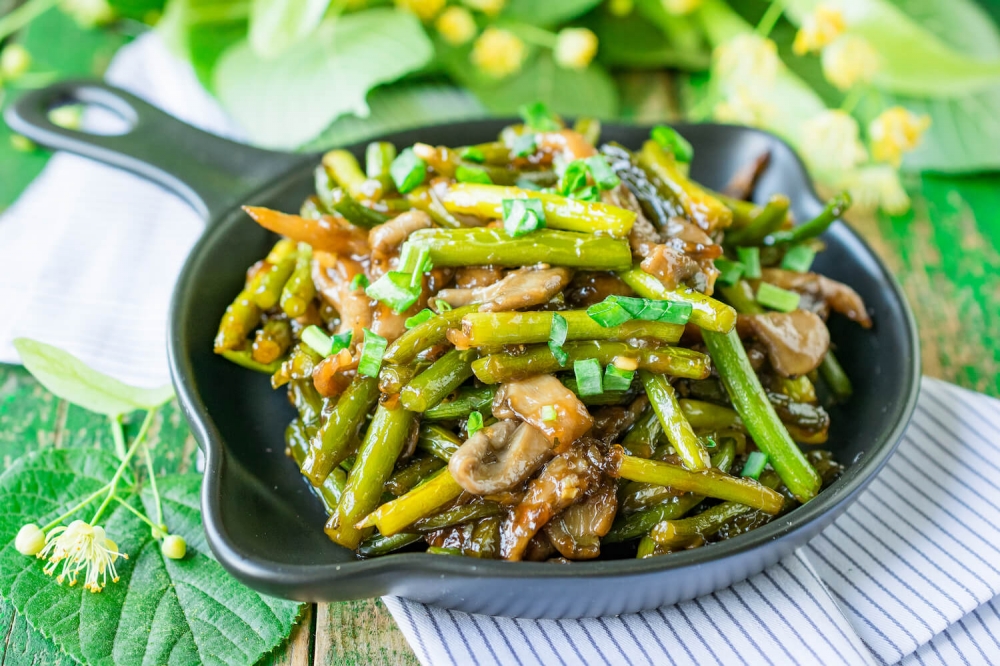 Garlic Arrows with Oyster Mushrooms in Sweet-Sour Sauce
Many cottagers without any regrets throw out very valuable product - garlic arrows. And it's a loss! Young leaves of garlic are an excellent ingredient for preparation of various snack and salads. Today I decided to share with you one of the favorite recipe of garlic arrows. Let's cook them in Asian style with oyster mushrooms and ginger. The garlic arrows with mushrooms prepared in sweet-sour sauce turn out incredibly fragrant and tasty. This recipe will be suitable for a vegetarian or fasting menu. But if you want to make a dish more nourishing, you can add to it the fried shrimps or chicken fillet.
Steps
6. When garlic arrows become soft, add to them the fried oyster mushrooms. To give to snack a spicy note, let's add the garlic cloves which are passed through a press and small cut ginger root. Mix ingredients and continue to fry them together for a minute so that ginger and garlic gave their aroma.

Add recipe