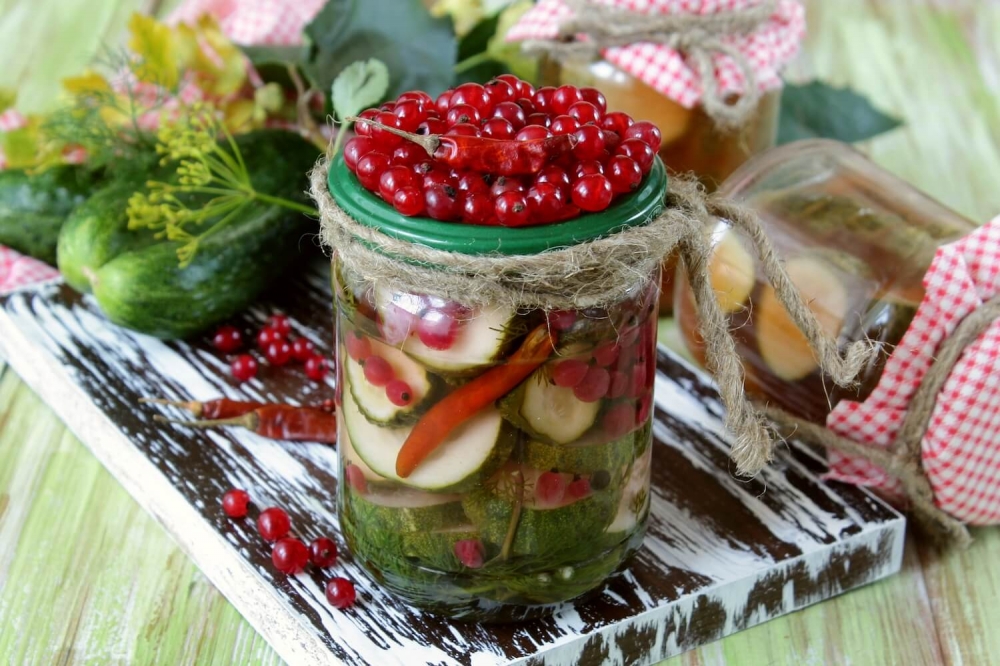 Marinated Cucumbers with Red Currant
One of original options of preparations — pickles with currant which sourness "works" as natural preservative and the amplifier of taste. For large volumes (1000-3000 ml) leave cucumbers whole, and for jars of about 500 ml as in our recipe with a photo, cut vegetables into circles or lengthwise bars.
Steps
1.

We don't miss an important and obligatory stage of each preparation of long storage is to wash carefully berries, vegetables and greens and then dry them slightly. Cast away currant on a sieve and give time to liquid to flow down. Cut off tails from cucumbers and divide the rests into circles about 4 mm thick. We chop clean greenery into long pieces. Don't forget to sterilize jars and lids. Use a steam bath, an oven or the microwave oven.
Add recipe