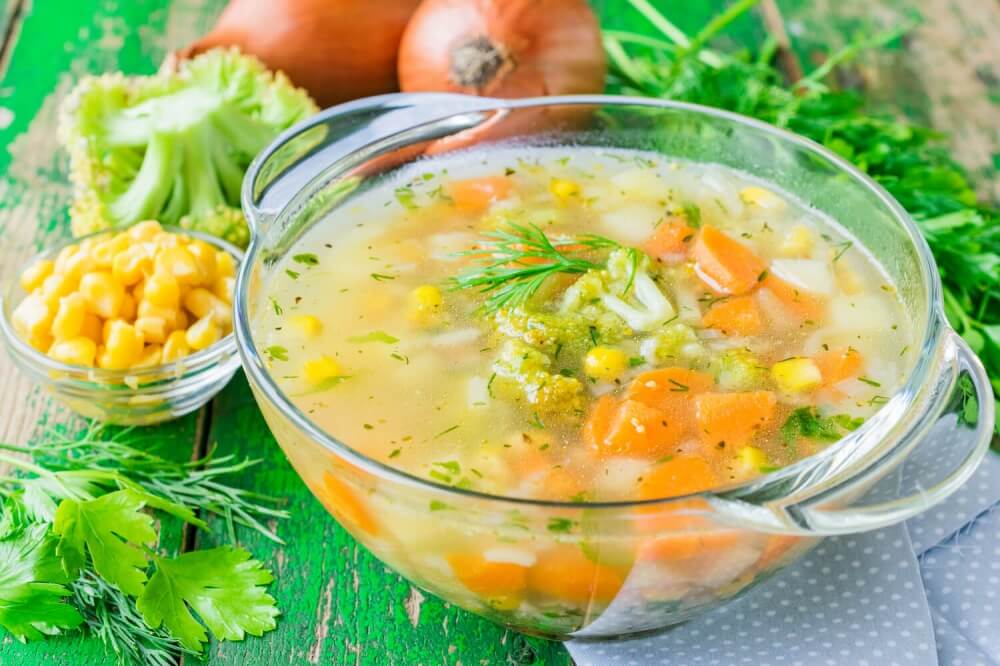 Broccoli and Corn Soup
Let's prepare for lunch a delicious diet soup with broccoli and canned corn on chicken broth. Boiled meat can be added to portion plates before serving or used to make salads and snacks. For a lenten table, the soup can be prepared on vegetable broth or water. Soup with vegetables and corn is very fragrant and has a piquant saturated taste. Thanks to rice and potatoes it saturates well, despite its ease and rather low calorie content.
Steps
1. Wash the chicken legs, transfer to a pan and fill with two liters of cold water. Put the pan on the medium fire. When the broth starts boiling, gently remove the rising foam with skimming-dish. After reducing the fire, continue to cook chicken broth for 30 minutes, after which get meat from the pan.

Add recipe