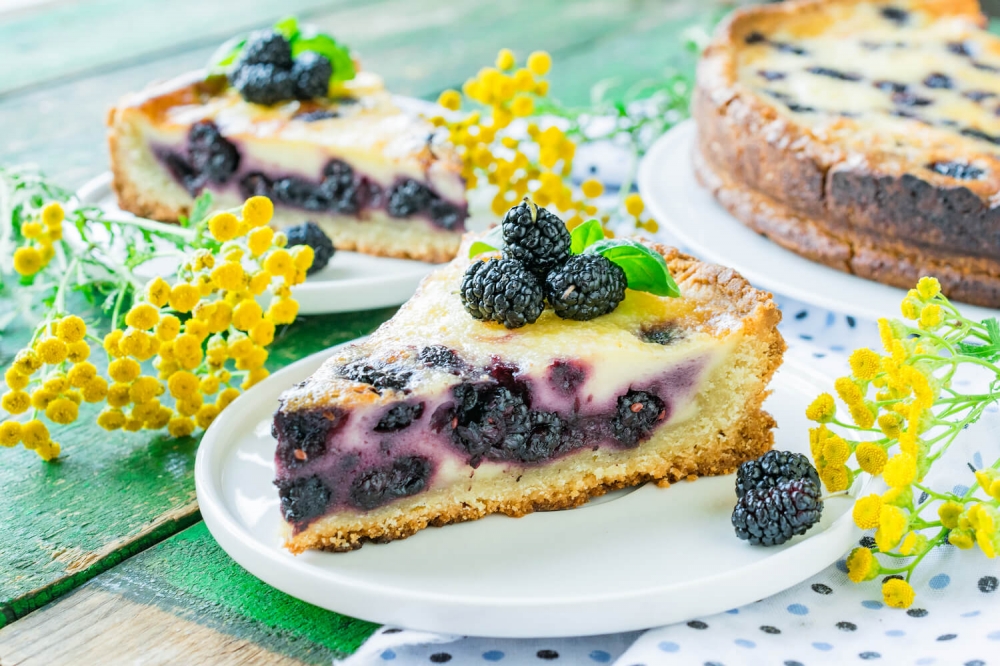 Mulberry Pie Crust with Sour Cream Filling
As a rule, mulberry is consumed in fresh form or berries are used to prepare various drinks and jams. Today I will tell you another wonderful option for the use of mulberries. We will cook for dessert a pie with mulberries from crust pastry with sour cream. Pastry turns out incredibly tasty and fragrant, make sure by yourself!
Steps
5. Distribute the cooled crust pastry in a heat-resistant ware with a diameter of 22-24 cm, forming edges with a height of 4-5 cm. Make perforation with a fork so that during baking the dough does not deform. Send the preparation to the oven pre-heated to 180 degrees for 5-7 minutes so that the base for the pie will bake a little.

Add recipe