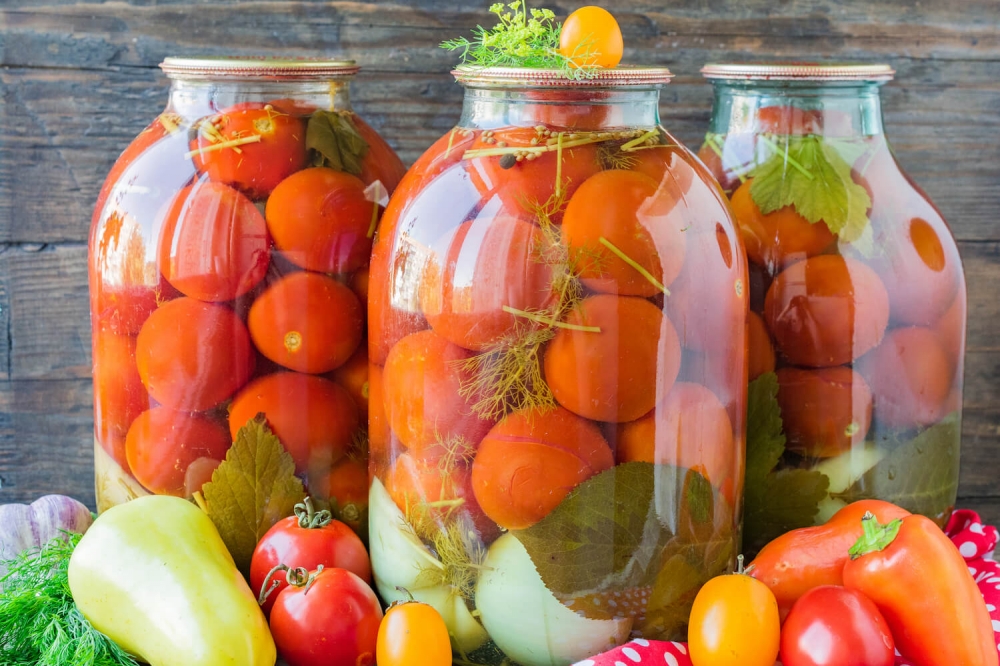 Russian Grandmas Canned Tomatoes
Today I offer you a years-tested recipe for delicious marinated tomatoes with vinegar. Vegetables are very tasty and fragrant. Rich greenery and seasonings give tomatoes a special piquant note, making dish incredibly delicious. Such marinated tomatoes will be excellent as a snack for meat, poultry, mashed potato and other side dishes.
Steps
1. Glass jars for storage carefully wash with soda and sterilize. Meanwhile, let's prepare the vegetables per 1 three-litre jar. Sort tomatoes and wash, for this recipe we will use only whole vegetables without any damages. Wash the bell pepper, cut into halves and remove the seed box. Peel onion and garlic and wash. Wash dill stems and horseradish leaves and cut largely.

Add recipe