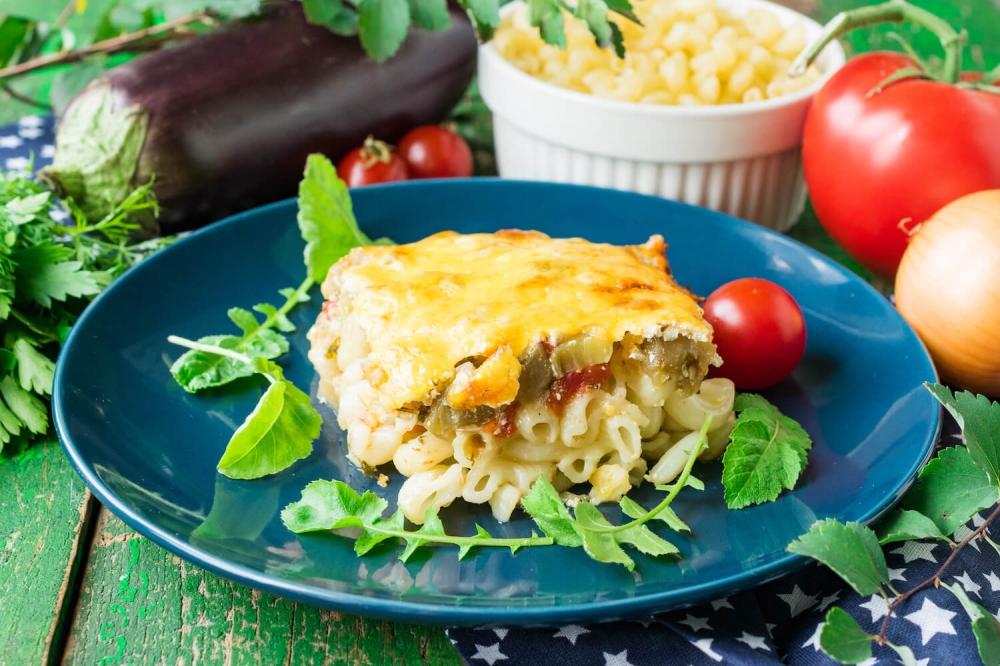 Cheese Eggplant Pasta Casserole
I offer to all fans of Italian cuisine to try casserole made of pasta with eggplants and hard cheese. The dish is very tasty, juicy and delicious. Such a casserole will be appreciated by lovers of simple and useful food. Despite the fact that there is no meat in the ingredients, the dish is quite nourishing. That is why, casserole with pasta, vegetables and hard cheese will be a great solution for a delicious family lunch.
Steps
3. Wash the tomatoes, remove the stem and cut into medium-sized cubes. At will, peel can be removed from vegetables beforehand, by making a cross cut on them and lowering vegetables for a few seconds in boiling water. Add the ground tomatoes to the rest of the vegetables. Stir and continue to fry the ingredients together for a few more minutes.