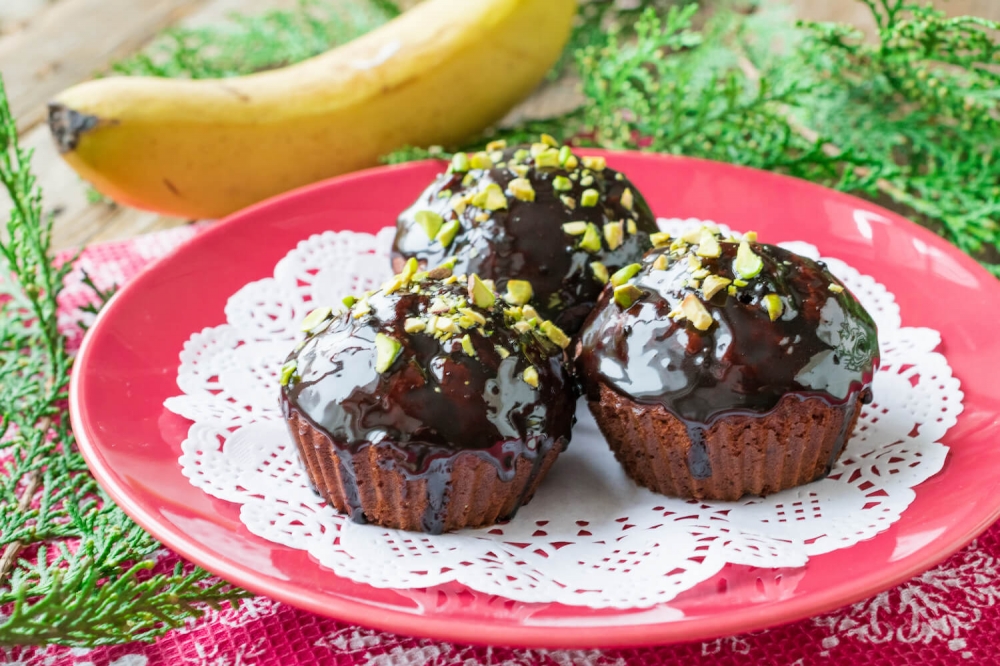 Chocolate Glazed Banana Muffins
Incredibly gentle and soft chocolate muffins with bananas are so attractive with their delicious look. Pastry rises well in the oven and it turns out very light and aerated inside. Thanks to the harmonious combination of chocolate and bananas, the muffins are surprisingly tasty and fragrant. For the recipe, I recommend using squashy slightly darkened bananas. They are the most delicious and fragrant, so ideal for such pastry.
Steps
12. Take the ready-made muffins from silicone form and cool them on a wire rack to room temperature. Meanwhile, let's make chocolate glaze. In a pan with a thick bottom, connect cocoa, sugar and milk. Mix thoroughly. Ingredients for chocolate glaze: Cocoa powder - 2 tbsp; Milk - 4 tbsp; Sugar - 5 tbsp; Butter - 50 g.

Add recipe