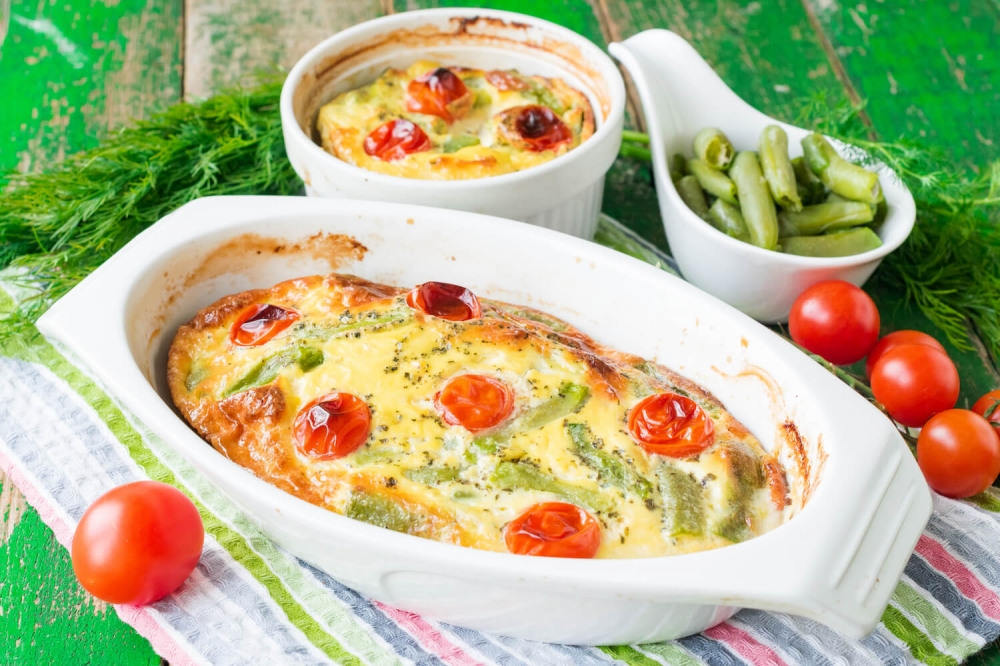 Green Beans Chicken Casserole
Chicken casserole is very tasty, fragrant and golden brown on top. It can be served as a separate dish or with a side dish at will. The recipe for chicken casserole is fast and easy to prepare, even the beginner will cope. Pieces of chicken fillet are placed on the bottom of the baking ware, and on top are poured with egg-sour-cream mixture. During the preparation process, the tender white meat simmers in its own juice and impregnates with pouring, which makes it very gentle and juicy. I prepared casserole in portion ceramic forms. Also one medium-sized heat-resistant form can be used for cooking.
Steps
1. Wash the chicken fillet and dry from excess moisture with paper towels. Cut meat into medium size pieces. Transfer the ground chicken fillet to deep ware, and then add salt, dried garlic, black ground pepper and a mixture of seasonings for chicken. Mix the meat and leave it for 30 minutes so that the fillet is marinated.

Add recipe