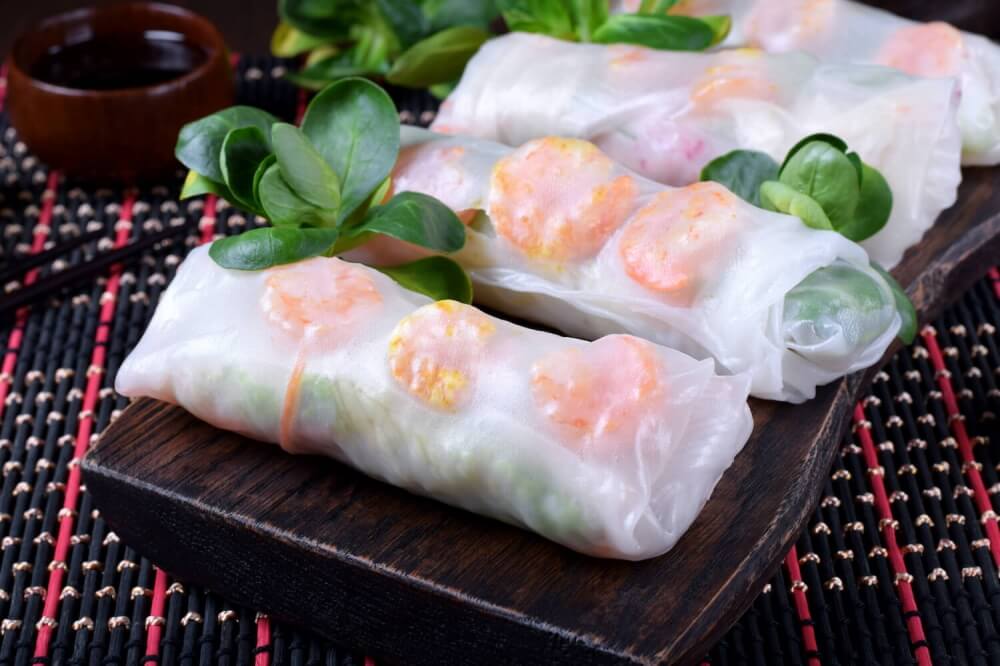 Spring Rolls with Shrimp and Vegetables
Asian cuisine is gradually becoming familiar and beloved by many. Ingredients for cooking are sold in the specialized departments of many large shops. Spring rolls can be considered a popular Asian food, along with sushi or miso soup. Cooking this snack at home is not difficult, and the variety of fillings is striking.
Steps
1.

If the shrimps have been frozen, it should be defrosted in advance at room temperature. Wash the vegetables, and soak the noodles in water, following the instructions on the package. The corn salad can be replaced with any other leaf salad. In the frying pan let's heat vegetable oil and fry shrimps until ready and golden crust. At the end of the preparation, season the shrimps to taste with salt and pepper, and then shifting to a paper towel to get rid of the excess oil.
Add recipe