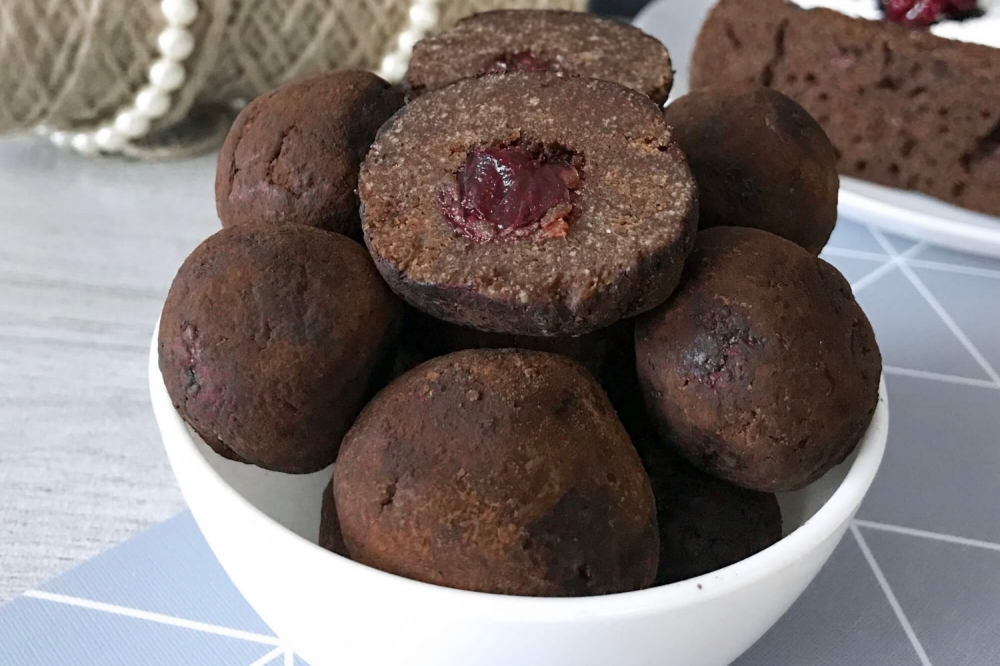 Chocolate Cherry Sweets
I like making homemade sweets. These may not be as useful as the previous ones, but I know that in their composition I can modify it.
Steps
1.

Melt chocolate along with butter.

2.

Crush cookies in a crumb in a blender bowl. Add cocoa, melted chocolate and cherry syrup. Thoroughly mix everything.

3.

Wet crumbs are obtained. If it is well molded then you can form candies, and if the moisture is little, add more syrup.

4.

With chocolate mass, form candies, hide the cherry inside.

5.

Roll ready candies in cocoa powder and put in the fridge.
Add recipe