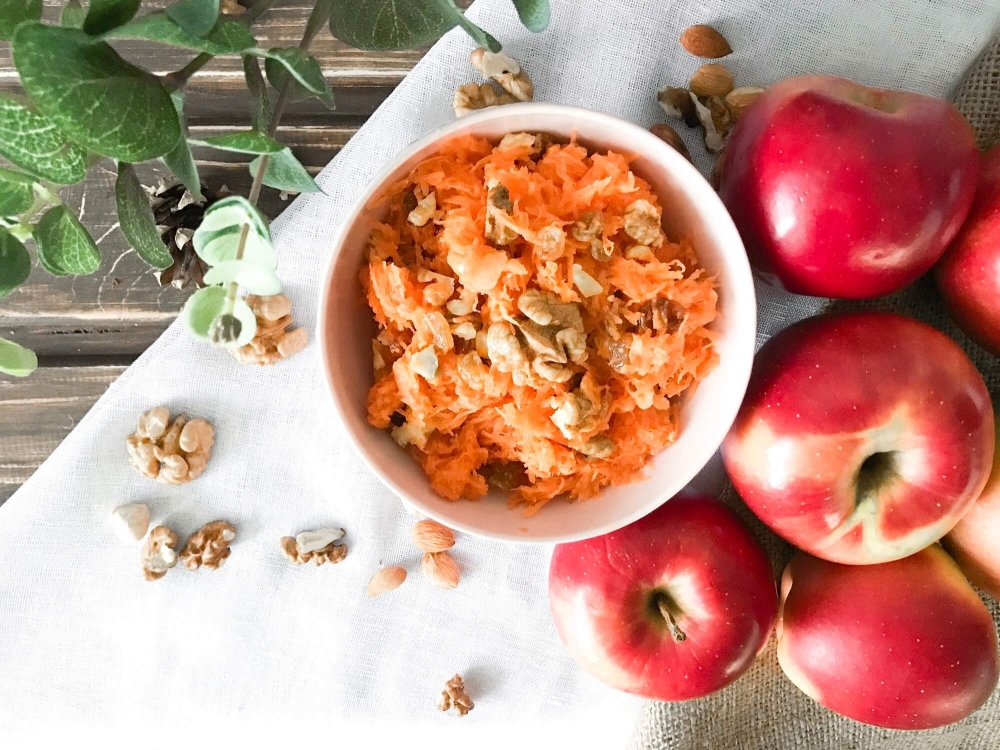 Shredded Carrot Salad with Raisins and Nuts
Sweet, juicy carrots in addition with nuts and raisins used to be my favorite breakfast dish (and not only that). Often even had it for the dinner. Relatives were surprised that I was eating so much of it and already joking: "that soon the ears like a rabbit will grow." In general, my love for carrots was limitless. And all because I found how to make useful tasty food for myself. And now, I share the recipe of cooking with you! You will be surprised, but it is very tasty! It is important to use juicy carrots.
Steps
1.

First of all, prepare the carrots: clean and wash.

2.

Rub it on a fine grater.

3.

Raise the raisins with water for 10 minutes and then rinse. So it will be softer.

5.

Now that all the ingredients are ready – combine everything in a bowl: add honey, butter, nuts and raisins to the carrots.

6.

Mix everything well. Bon appetit!
Add recipe