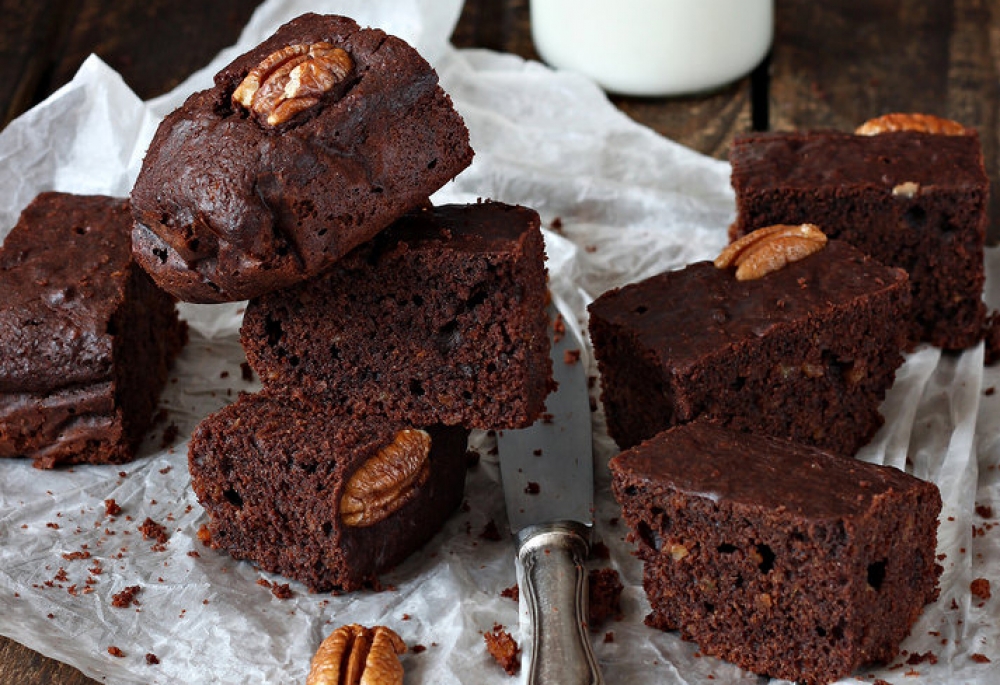 Chocolate brownies
This amazing delicacy is very easy to prepare. Your family and friends will be delighted tasting the chocolate brownies.
Steps
1.

Heat the oven up to 170 degrees.

2.

Lay the form with a baking paper.

3. Chop dried apricots, dates, oil, and applesauce in a blender until smooth.


4.

Beat eggs in a mixer until fluffy light mass.

5.

Combine the fruit butter mass with the eggs using a spatula.

6.

Combine sifted flour, salt, baking powder and cocoa in a bowl.

7.

Сonnect neatly with the liquid mass until smooth.

8.

Pour into the baking tray, add pecans.

9.

Bake for 20 minutes ,check by a wooden stick: it should be dry.

10.

Cool the finished cake and and cut it into rectangular or square pieces. Optionally, you can cover the top of the cakes with a chocolate glaze.
Add recipe