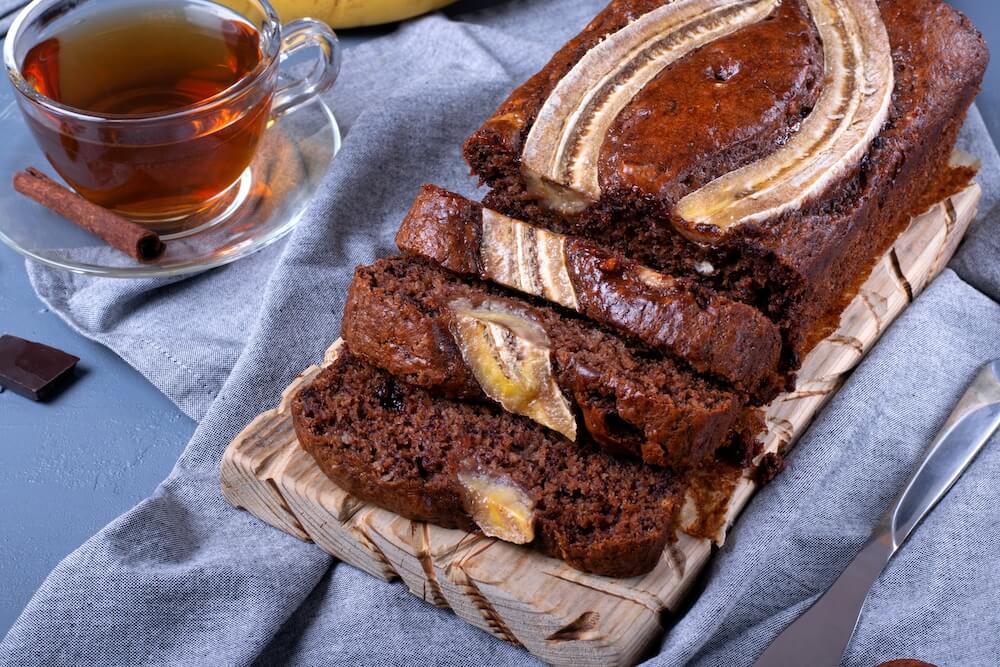 Popular Banana Bread
Popular banana bread is a traditional bakery in american cuisine as well in many other countries. No wonder due to this fluffy and sweet bun is very tasty and is cooked of simple products. The main ingredient of this bread is well ripe bananas with brown spots on its peel to give a natural sweet taste and pleasant flavor to this bakery.
Easy Banana Bread
Steps
1. Prepare all ingredients. Preheat an oven to 180-190°C as the batter is cooked fast even without blender.

The weight of bananas is mentioned without the peels and you will need one extra banana to decorate it.

You can use any sort of chocolate and nuts cut into small pieces with a knife.
Pay attention to the fact that milk and seed oil are mentioned in grams, not in milliliters!

Combine flour, dough loosener, saleratus and salt.