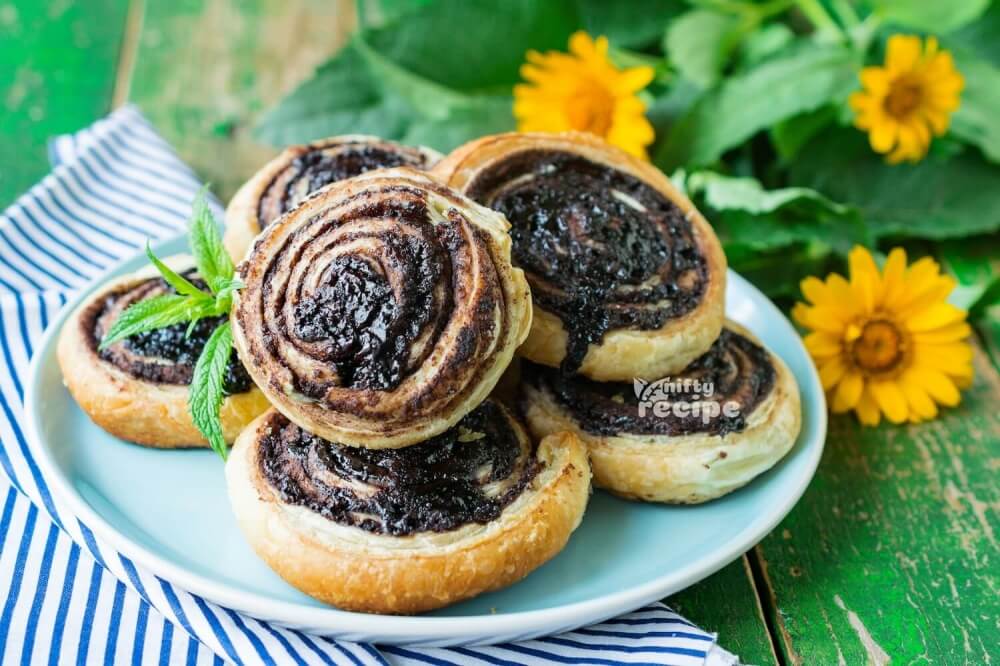 Puff Pastry Cookies
Love simple and fast recipes? Puff pastry - baking without hassle. It is enough only to get the finished dough from the fridge in advance so that it unfreezes and becomes elastic. From the puff pastry you can prepare a lot of tasty, soft and fluffy pastries with a salty or sweet filling. The site already has
roses with apples made of puff pastry
,
cottage cheese and lemon zest turnovers
and
puffs with pears and walnuts
. Today I propose to prepare simple and very fragrant cookies with cocoa and ground cinnamon from puff pastry. Homemade pastries are very crispy and layered and just melt in the mouth.
Easy Puff Pastry Cookies
Steps
2.

Take the puff pastry out of the fridge in advance so that it unfreezes and becomes elastic. On the working surface dusted with flour, roll the dough into a rectangular layer with a thickness of 3 mm. On top, evenly distribute the sugar filling, as required by recipes for simple baking from puff pastry.
Add recipe