Crispy rice fritters
How to cook Crispy rice fritters: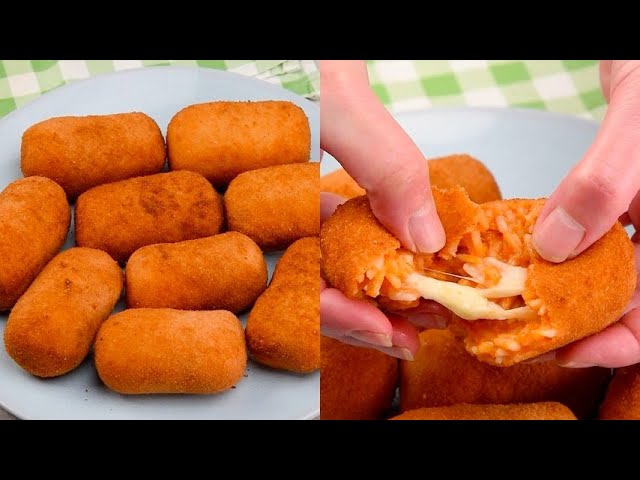 INGREDIENTS
300g (2 cups) rice 250g (1 cup) tomato sauce ½ onion Broth 150g mozzarella 30g (2 tbsp) parmesan Olive oil Salt Pepper Eggs Breadcrumbs
METHOD
Fry onions and rice. Add soup and tomato.
Cook until the liquid evaporates. Add pepper and parmesan and spread the mixture on paper.
Refrigerate.
Fill the mixture with cheese cubes and make rolls. Roll the rolls in beaten eggs and breadcrumbs twice. Fry in hot oil. Serve.
Other category recipes - Lunch recipes