Capsicum Rice Pulao with Special Masala
Capsicum Rice Pulao with Special Masala
*Recipe on video and text may differ from each other!
How to cook Capsicum Rice Pulao with Special Masala: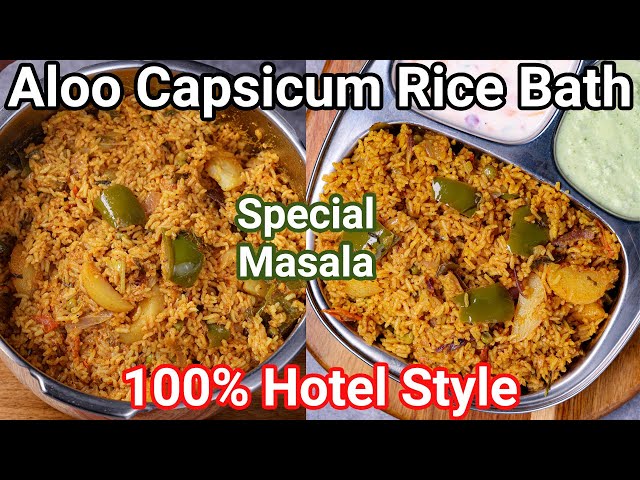 Capsicum rice recipe. Capsicum pulao. Capsicum aloo rice bath with detailed photo and video recipe. A bowl of extremely simple and tasty rice and vegetable pulao recipe loaded with flavour and taste. It can be an ideal lunch box or tiffin box recipe that can be prepared in a jiffy with the basic vegetables and spices available in any kitchen. Typically it is served with a combination of coconut chutney and thin watery yoghurt-based raita, but can be served as it is without any sides.
More recipes from channel - Hebbars Kitchen
Other category recipes - Recipes